Ramp up the resolution: Google and Bing can now use more detailed imagery on maps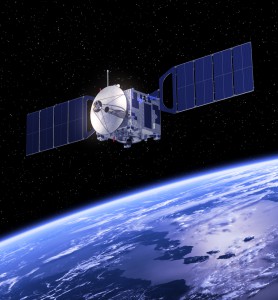 If you have ever bemoaned the fact that maps are too blurry on Bing, too grainy on Google, moan no more! US restrictions on the quality of satellite imagery that can be used by online services such as these has been lifted by the US government.
The ban is to be removed after satellite photography firm DigitalGlobe made an appeal to the US Department of Commerce. Security concerns meant that satellite images were limited to a 50cm resolution, but this is to be boosted to 40cm and beyond.
The high resolution images can be sold immediately, but in August, DigitalGlobe plans to launch the Worldview-3 satellite which will be able to snap shots at much higher quality. The images will go on sale six months after the satellite launch, boosting resolution further to 25cm. At this quality, it is suggested that a map browser will be able to identify the make and model of cars, as well as being able to make out "features such as manholes and mailboxes".
"Our customers will immediately realize the benefits of this updated regulation, as for the first time, we will be able to make our very best imagery available to the commercial market", said Jeffrey Tarr, DigitalGlobe's chief executive. But the resolution jump does not mean that Google Maps and similar services will start to provide unfettered access to the surface of the globe. Lawyers point out that "national security considerations" mean that sensitive locations will continue to be subject to censorship.
As reported by the BBC it was previously possible to use aerial photography with resolutions higher than 50cm, but the images had to be snapped via aircraft. The costs, logistics, and airspace restrictions involved mean that this is an impractical solution for large scale mapping of the globe.
Photo Credit: 3Dsculptor/Shutterstock