Twitter reinstates tweets that mock the Prophet Muhammad and depict Koran burning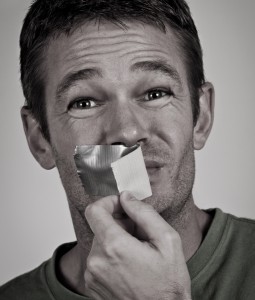 Twitter has reversed blocks it placed on numerous tweets and accounts in Pakistan that were deemed "blasphemous" and "unethical", including some that featured anti-Islamic content, depictions of the Prophet Muhammad, and photos of the Koran burning. Pakistani authorities complained to Twitter back in May, and the social network "made an initial decision to withhold content in Pakistan".
But after the Pakistan Telecommunication Authority failed to provide the additional information that Twitter requested, the accounts and tweets have been restored.
Twitter issued a statement to Chilling Effects, a website that publishes cease and desist notices that have been issued to companies:
We always strive to make the best, most informed decisions we can when we're compelled to reactively withhold identified content in specific jurisdictions around the world. On May 18, 2014, we made an initial decision to withhold content in Pakistan ... Consistent with our longstanding policies we provided notice to all of the affected account holders and published the actioned takedown requests on Chilling Effects to maximize transparency regarding our decision. We have reexamined the requests and, in the absence of additional clarifying information from Pakistani authorities, have determined that restoration of the previously withheld content is warranted. The content is now available again in Pakistan.
The Pakistani complaints -- which are available to see on the Chilling Effects website -- cite Pakistan Penal Code as the reason for numerous accounts and tweets being deemed ban-worthy. Accounts held by users who tweet pictures of the Prophet Muhammad -- while such depictions are not banned by the Koran, it is something forbidden by many Islamic leaders -- were included in the initial ban. Accounts like "draw Muhammad" and "Let's Draw Muhammad!" are among those who voice support for "free speech and freedom of artistic expression".
The Pakistan Telecommunication Authority politely asked that Twitter block a series of "Blasphemous URLs", "Blasphemous links", and "Un­ethical links", but the ban was in place for just one month. The decision by Twitter will be viewed quite differently around the world. For many it will be a victory for free speech, while others will find it as offensive as many did the original content. The fact that some of the accounts and tweets mentioned, as well as others, remain blocked outside of Pakistan, highlights the problems of the global nature of life online, and the problem of policing across borders.
Image Credit: Jandrie Lombard/Shutterstock