Never miss a caller again with the i-Bell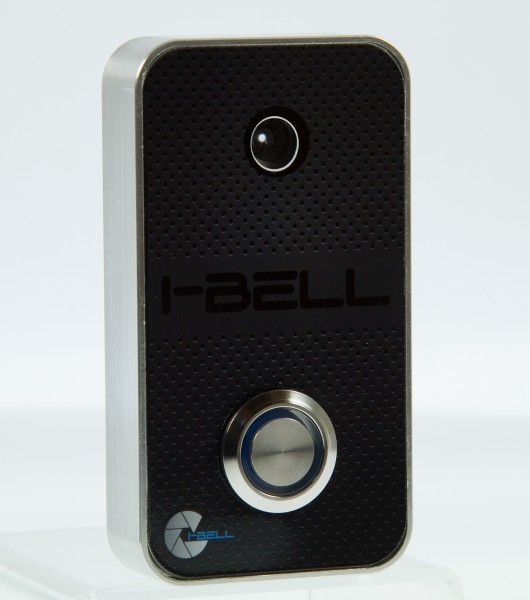 Wouldn't it be useful to know there is someone at the door when you're out in the garden or even when you're away from home completely?
The people behind the i-Bell, which launches its crowd funding campaign this month, obviously had the same thought. A Wi-Fi enabled doorbell, it lets you use your smartphone to see and even communicate with whoever is at your door. You can tell the delivery man to hang on a second or leave the package in a safe place for example.
Designed in the UK, the i-Bell can be used with any PC, tablet or smartphone. Its integrated 1080p camera, speaker and microphone means you can screen callers and high security brackets mean it will stay attached to your front door.
Graham Kershberg, co-founder of i-Bell, says, "there's nothing quite like i-Bell on the market right now. It's going to revolutionize daily life for a lot of individuals and businesses. Arranging deliveries around working hours or getting an unexpected visit from a relative who gets no answer at the door can really disrupt an individual's plans. But now it's possible to communicate directly with the person ringing the doorbell, let the postman know where to leave a package, or telling Aunt Mabel that you'll be home as soon as possible without even being on the premises. Fun to use and practical, i-Bell makes it possible to answer the door from any corner of the world, whether that's five minutes down the road on the school run or from a sun lounger overseas on a long awaited holiday."
You can find out more and pre-register to get information as the product moves towards launch by visiting the i-Bell website.