Capture, record or broadcast your desktop with QIP Shot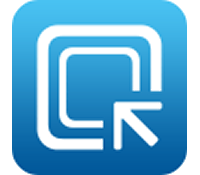 QIP Shot is an interesting screen capture tool with some unusual bonus features.
It doesn't just capture the usual full screen, active window or freehand rectangle, for instance. You can also grab ellipses, freehand areas and even scrolling windows (web pages which are too lengthy to fit on the screen, perhaps).
The program doubles as a desktop recorder, capturing all or a part of your screen – optionally with audio – and saving the results as an AVI video.
Captured images may be rotated, mirrored and cropped, or annotated with various tools (line, arrow, rectangle, ellipse, pencil, text and blur). It's a bitmap, rather than a vector editor, so you can't move or edit your annotations later, but it's fine for basic use.
When you're happy QIP Shot will save your image locally, upload it to Facebook, VK, or its own shot.qip.ru/ photos.qip.ru. Choose the latter and a browser window opens to display your capture, which shows you everything has worked correctly, and provides a link to share with others.
If there's something you need to share with a lot of people then you might prefer the Broadcast tool, which can broadcast part or all of your desktop via Justin.tv, CyberGame.tv, Ustream and more.
Some welcome usability features include a History sidebar with thumbnails of your recent captures. Not only does this make it easy to view them again (just double-click), but right-click options can also open them in the editor or your browser, copy their path/ URL to the clipboard, or open Explorer at their folder/
This is all very configurable, too. QIP Shot allows you to customise its hotkeys, screen capture names (they can use numbers, dates, times), default file formats, video codec, optional audio settings, proxy settings and others.
The editor is the weak spot here. If annotations are important for you, maybe you're hoping to use the results in a document without editing them elsewhere, we'd opt for HotShots: its excellent vector editor is one of the best around.
QIP Shot's screen recorder and broadcast tools are major pluses, though, and if they're more important to you then the program is worth a try.