Samsung Galaxy S5 sales are quite good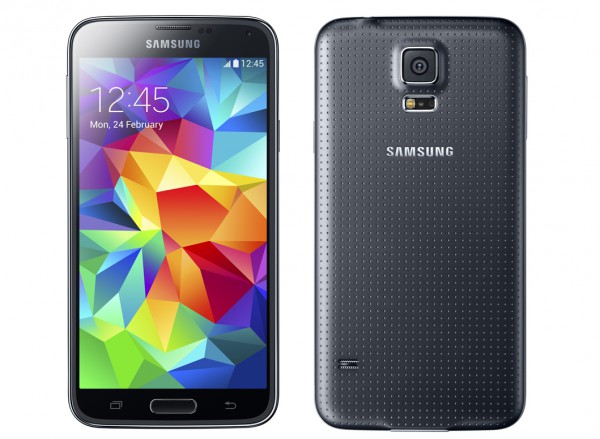 Samsung Galaxy S5 may face stiff competition from the likes of HTC One (M8), LG G3 and Sony Xperia Z2, but it is doing quite well sales-wise in major markets, according to a report released today by Kantar Worldpanel ComTech. Apple's older iPhone 5s, however, still edges ahead.
"In the USA the Samsung Galaxy S5 was the second highest selling smartphone in May just behind the iPhone 5s", says Kantar Worldpanel ComTech global strategic insight director Dominic Sunnebo. "Apple loyalty is high in the US, with former iPhone owners making up just 8 percent of Galaxy S5 sales. The majority of those switching to Samsung were LG and HTC users".
The solid Galaxy S5 performance allows Samsung to claim the number one spot in the US smartphone market, with 36.8 percent share. Apple takes second place, with 32.5 percent share, as the remainder of its lineup failed to keep up with the South Korean maker's fleet of Android phones.
Also in May, in Great Britain, Galaxy S5 was the third best-selling smartphone, after iPhone 5s, which came in first, and, perhaps surprising, iPhone 5c, which ranked second. In the five European markets that Kantar Worldpanel monitors -- France, Germany, Great Britain, Italy and Spain -- 58 percent of Galaxy S5 buyers were existing Samsung customers, with only 17 percent of buyers switching from rival vendor Apple.
Platform Stats
In the three months ending May 2014, Android was the most-popular platform in US (61.9 percent), China (82.7 percent), Australia (60.8 percent) and Europe (73.3 percent), while iPhones only took first place in Japan (51.7 percent); Apple's iOS came in second everywhere else (32.5 percent in US, 14.7 percent in China, 30.1 percent in Australia, and 16.6 percent in Europe).
Windows Phone trailed behind its two rivals in all monitored markets (including each of the five European markets), thanks to low, relatively stagnant shares of 3.6 percent in US, 0.6 percent in China, 6.7 percent in Australia, 1.5 percent in Japan and 8.1 percent in Europe.