Silicon Power releases really fast Marvel M70 USB 3.0 flash drive -- looks a bit like a sex toy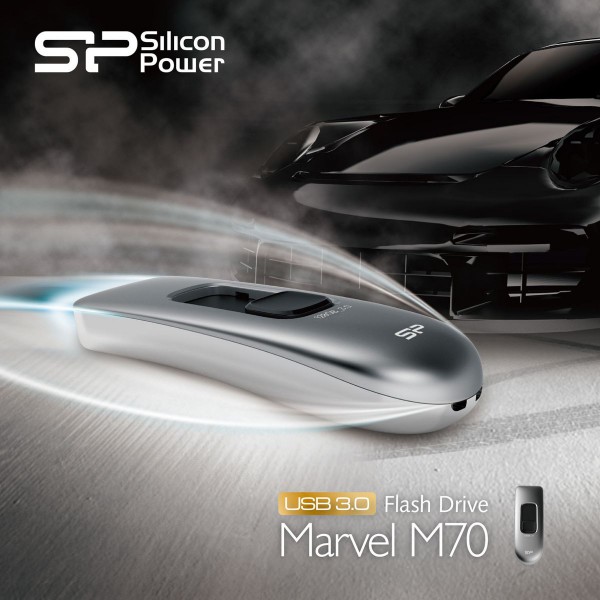 Everybody is gaga over the friggin' cloud. Sure, I love the convenience of the cloud too -- I backup my precious family photos to Google Drive just in case. The cloud should not be anyone's sole means of backup however, and if it is, there should be redundancy between 2 or 3 services.
For my important files, I do not trust the cloud exclusively. Believe it or not, I still like to use optical media as a backup medium. However, I no longer use CD or DVD, but 50GB Blu-ray disks. Pricey? Yes, but worth it. In addition to optical media, I also use flash drives, but only ones of quality and performance. In the past, I have had luck with Silicon Power products, and that company announces the M70 flash drive -- super fast and super sexy.
"Incorporating the surprisingly high transferring rates up to Read/ Write 240MB/80MB/sec and incredibly large capacities up to 128GB, Marvel M70 appears to be the most powerful addition to its current USB 3.0 portfolio, also marking the milestone of memory storage industry. Steering away from conventional designs, Marvel M70 exercises the design concept of sports car and features the sumptuous, sleek and dynamic character with artistically delicate craftsmanship and luxurious zinc alloy casing. Featuring extraordinary performance and contemporary appearance, Marvel M70 embodies the spirit of high-fashion technology which thoroughly shows the new vision of storage device design", says Silicon Power.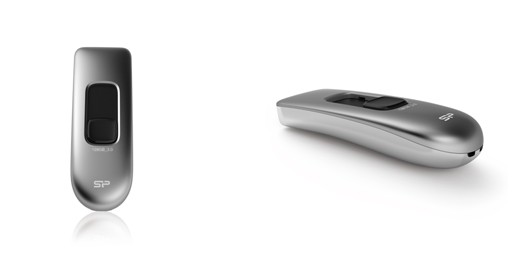 The company further says that the "flash drive is built with untraditional [sic] and dynamic shape design that conveys the strength and grace in the same time. Simple yet powerful, Marvel M70 executes sleek and succinct lines to express the sense of speed and power. Moreover, Marvel M70 is artistically crafted with luxurious metallic material of zinc alloy and exquisite sandblasting treatment that altogether create the high-end visual enjoyment. Combining exceptional performance and head-turning designs, Marvel M70 is the drive for professional and modern users. To better satisfy different mobile needs, Marvel M70 offers multiple choices of storage capacities including 32GB, 64GB and 128GB".
The company lists the following specs:
Dimension: 56.6 * 20.0 * 12.4 mm (+/-0.3mm)
Weight: 16.8g (+/-10%)
Capacity: 32GB / 64GB / 128GB
Material: Zinc Alloy
Color: Dark Gray / Silver
Interface: USB 3.0 / USB 2.0 / USB 1.1 compatible
Operating temperature: 0° C ~ 70° C
Supported OS: Windows 8/7/XP, Mac OS 10.3.x, Linux 2.6.x
Certification: CE/FCC/BSMI/Green dot/WEEE/RoHS/KCC
Warranty: Lifetime warranty
While new ground is not being broken with this product, I can still appreciate it as a seemingly high-quality drive. I would not hesitate to trust my data on a product from Silicon Power. It is fast, beautiful and crafted from quality materials. Hell, it even looks a bit like a pocket-sized vibrating marital aid and that is pretty cool, right? I only wish that it came in 256GB too. Unfortunately, pricing is not available, but it should be available at Newegg and Amazon soon.