The future of IT spending is bright(ish)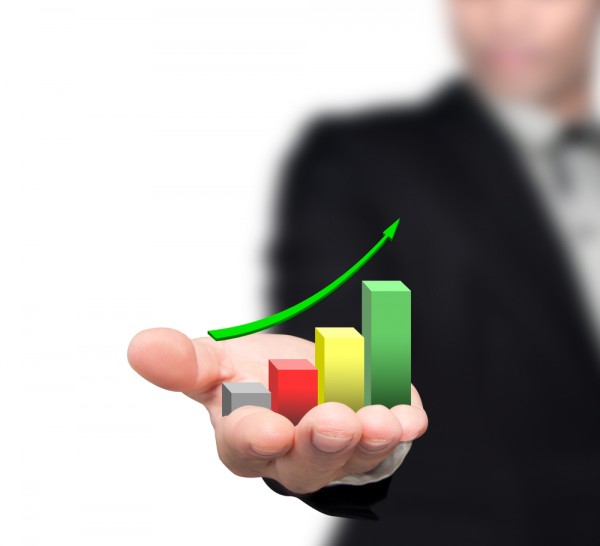 Worldwide IT spending is on track to reach $3.7 trillion, an increase of 2.1 percent in 2014, according to new figures released by research specialists Gartner. However, this is down on earlier projections which put this year's growth at 3.2 percent.
The slower growth outlook is down due to a reduction in growth expectations for devices, data center systems and to some extent IT services. The value of the devices market -- which includes PCs, mobile phones, tablets and printers -- is predicted to grow by 1.2 percent over last year. This is partly due to lower prices. As tablet adoption reaches 50 percent in US households, Gartner forecasts sales of high-end tablets dropping as new buyers are attracted by lower priced units.
Data center spending is forecast to grow by just 0.4 percent. Storage spending in particular being hit by lower cost alternative architectures and cloud offerings. The server market is also weak as businesses look for cheaper alternatives.
Telecom services spending is projected to grow 0.7 percent but voice revenue per user is expected to drop by 10 percent a year through to 2018 because of reduced consumer use of voice services.
Things look better for the services sector, predicted to total $967 billion in 2014, up 3.8 percent from last year. Strongest growth is likely to come from the enterprise software market where spending is on pace to total $321 billion, a 6.9 percent increase from 2013. Slightly increased growth expectations for infrastructure software being balanced out by rather lower growth for applications software.
"Price pressure based on increased competition, lack of product differentiation and the increased availability of viable alternative solutions has had a dampening effect on the short term IT spending outlook", says Richard Gordon, managing vice president at Gartner. "However, 2015 through 2018 will see a return to 'normal' spending growth levels as pricing and purchasing styles reach a new equilibrium. IT is entering its third phase of development, moving from a focus on technology and processes in the past to a focus in the future on new business models enabled by digitalization".
More information on the outlook for IT spending will be presented in a webinar, IT Spending Forecast, 2Q14 Update: Where Will Innovation Come From? on July 8.
Photo Credit:  suphakit73/Shutterstock