Hyperjuice Plug+ is enough backup power for any traveler [Review]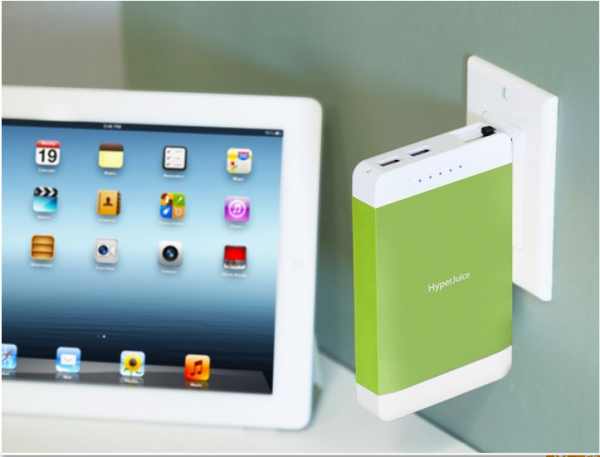 With the recent Hurricane Arthur moving up the east coast of the US, power becomes something to worry about and a mobile connection can prove a lifeline for many people in the path of such storms. Keeping a tablet or cell phone alive during a disaster is paramount, but portable power is also handy for mundane times like travel and camping.
Backup batteries are not scarce on the market, you can find any number of them if you look. The real question is, what do you need? Ideally, you want the maximum mAh you can afford, as it will provide the most charges -- remember that battery in your phone is rated, and is usually somewhere in the 2,000 to 3,000 range. Use that number to compare to what you are buying to get a rough estimate of the amount of times you will be able to recharge. If you live in a household with multiple members then that should also be taken into account.
One of the latest on the market comes from Hyperjuice, and it provides quite a lot of power, as the company name suggests. The Plug+ packs in a whopping 18,000 mAh of charging capability.
This does not come small or light -- there is some size and heft to the item, but given the power inside, that is to be expected. In addition to the mAh rating, the company also has two USB charging ports, a retractable wall plug, aluminum casing and even promises a one year warranty.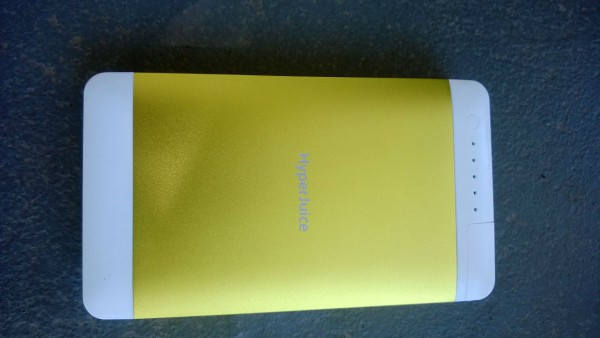 The retractable plug is a handy feature. Most chargers get charged themselves via a micro-USB plug, just as phones and tablets do. This one actually plugs into whatever outlet you have handy -- you'll want to it to be vertical because of the weight.
The company describes "Stick the HyperJuice Plug into the wall, charge it up and you have a high capacity 18,000mAh battery pack that can deliver on-the-go power to 2 USB devices (even 2 iPads) at the same time. Aluminum battery housing (available in 6 different juicy colors), retractable wall plug and a 5 level LED battery level indicator completes the sleek look and all-in-one package".
Five tiny green LED lights indicate the charge as the battery is plugged in. When all begin blinking in unison then the battery is completely charged.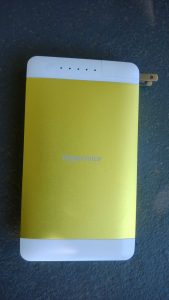 The Plug+ comes in two different versions -- an 18,000 mAh, which is the one we have tested, and a 12,000 mAh. They retail for $109.95 and $89.95 respectively. Each also comes in an array of colors, including green, pink, black, gold, blue and more.
Conclusion
There are numerous choices on the market for batteries, and those who travel, camp or are prone to power outages are wise to own at least one. At 18,000 mAh, the Hyperjuice Plug+ packs plenty of power to keep your devices going. It charges up relatively quickly from your wall outlet and has no problem holding that charge over time. It certainly seems to be one of the better options available right now.