Beats Solo2 headphones -- the hype is real! [Review]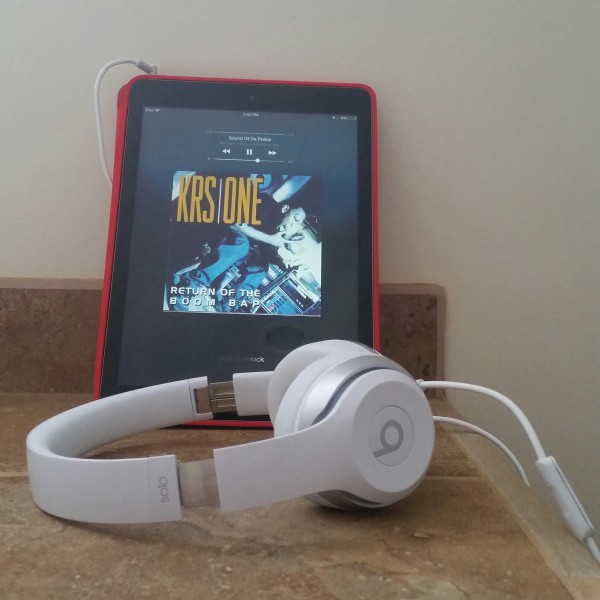 Taste in music is very personal. My favorite genre is Hip-Hop, but many people detest that music type. And really, that's OK -- not everyone has to like everything. However, it is nice for people to respect all music. Even though I listen to songs from Slum Village, Lil Wayne and Mobb Deep, I can respect others too. Hell, I went to the Beach Boys concert this past Saturday night and had a blast.
As polarizing as music can be, so too can music mediums and hardware. Some people still swear by vinyl, others by CD and people like me are OK with streaming music services and MP3. Sadly, when it comes to hardware, like speakers and headphones, it seems consumers are adverse to spending money on quality. It is crazy to see people listening to music with expensive smartphones and tablets with $10 junk ear buds. Today, I am looking at an expensive and polarizing set of on-ear cans -- Beats Solo2.
It is amazing that a pair of headphones can cause such debate among consumers and users, but it is the case. The reasons? Price and sound quality. Historically, detractors of the Beats brand have complained that they were overpriced and offered excessive bass. You know what? There is something to that.
Yes, you can get headphones that sound just as good for less. But, much like Apple (who now owns the "Beats" company), you are paying extra for style and experience. There is nothing wrong with people putting a value on something being "cool". It happens all the time -- Starbucks and Air Jordan are good examples. You can get cheaper coffee and sneakers, but you pay a premium for the experience and status symbol. Beats by Dre Solo2 headphones aren't just a means to listen to music, but a fashion statement too, just like jewelry.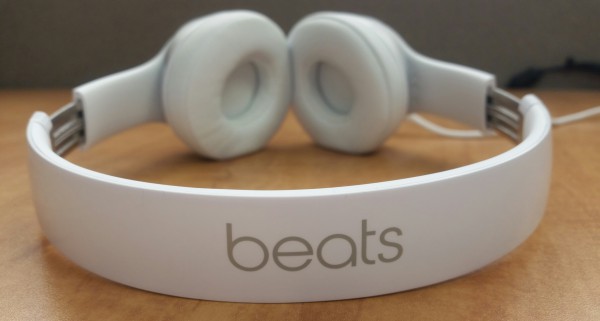 However, these are not simply form over function -- they sound really good too. Whereas the first generation of Solo headphones were excessively bass-heavy, the second generation are more balanced. Don't misunderstand, the bass is still prominent, but not so much as to ruin genres that aren't Hip-Hop or Dubstep. As a test, I listened to the following albums:
Insight "The Blast Radius"
Jazz Spastiks "The Product"
Capital Cities "In a Tidal Wave of Mystery"
Joni Mitchell "Blue"
Beach Boys "Pet Sounds"
MC Chis "Foreverrr 1 & 2"
Meat Puppets "Meat Puppets II"
50 Cent "Animal Ambition"
The Marshall Tucker Band "Self Titled"
Ramones "Rocket to Russia"
Future "Honest"
Jay-Z "In My Lifetime Volume 1"
The Who "Tommy"
As you can see, I chose an eclectic mix of music. I did this so I can experience different types of sounds and be sure that the reproduction was as it should be. Whether getting lost in the guitars on "Aurora Borealis" by the Meat Puppets or nodding my head to "Friend or Foe '98" by Jay-Z, the Beats by Dre Solo2 headphones were exceptional. Sound proved to be well-balanced and at no time did I feel overpowered by the bass.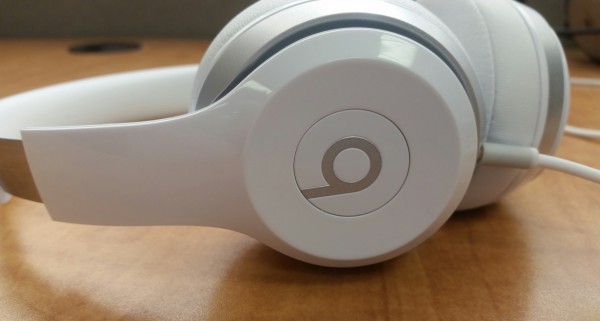 Sound aside, another important aspect of the Solo2 headphones is the build quality. For it to cost $200, it had better be built like a tank. I am happy to say that they do not disappoint in this regard. While it is mostly made of plastic, it does not creak or feel cheap. In fact, I have dropped it a few times onto a hardwood floor and they did not even scuff. However, a really nice carrying case is included for when the Solo2 is folded and not in use, just in case.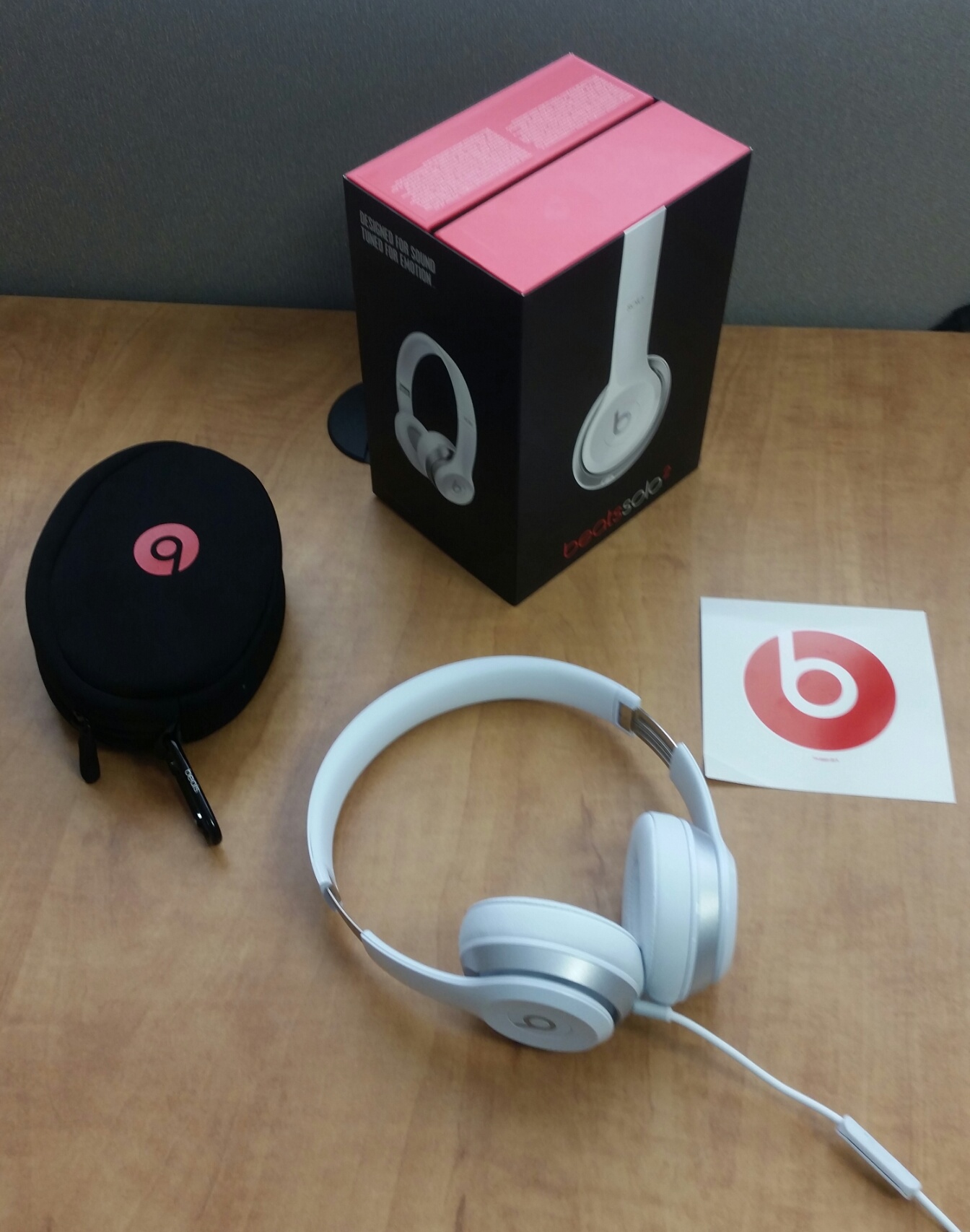 Of course, a pair of headphones must be comfortable too. If your ears or head hurt during marathon listening sessions, it will ruin the overall experience. I have the unfortunate affliction of a large cranium, so headphones tend to fit too tightly. Amazingly, the Solo2 cans fit nicely -- they do not pinch my head or cut-off circulation.
The ear pads are a dream -- a soft cushion-like foam contours my ears. Most importantly, they do not cause sweating. Many manufacturers choose cheap materials for the ear pads that cause sweat to form on my ears, but this does not happen with Solo2.
I tested the headphones with a wide range of devices including an iPad Air, Chromebook, Android tablet and Surface Pro 3. As you would expect, they sounded brilliantly with all, but they really shine on the iPad. Why? You see, the cable that connects the headphones to the device has a built-in remote control that offers play/pause, volume up/down and track forward. On the Surface Pro 3 and Chromebook, the remote did not work at all. On Android, play/pause and track forward worked, but not volume. Only on iOS did the remote function fully.
So, the big question is, should you buy these headphones? If you value fashion, build quality and premium sound, absolutely -- they are highly recommended. However, frugal consumers that could not care less how headphones look and only care about the music can probably do better with something like the Audio-Technica ATH-M50. My advice? Spend the money on the Solo2. If you average the cost over the many years you will own it, any savings will be negligible.