Win! Win! Win! Get your hands on a 5-port USB charger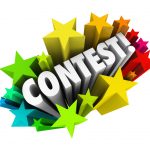 Hitting the road means luggage, and luggage is a pain -- all that… stuff… to carry from place to place. Traveling light can help to make the journey less of a chore, but there are some things that simply have to be packed: no self-respecting technology fan would go on vacation without taking a raft of devices with them. But devices need power, and this means chargers are needed. iPhones, MP3 players, Android tablets, iPads, digital cameras, Chromebooks, and countless other devices all need power -- and that means a lot of chargers.
We just took a look at the Lumsing DCH-5U 5-Port USB Travel Wall Charger which enables you to leave the chargers at home and charge up to five devices simultaneously from a single power point. And we have one to give away!
If you fancy getting your hands on this useful travel companion, one could be making its way to you in the very near future. This is a simple competition -- no need to like anyone on Facebook, follow anyone on Twitter, share pages with your friends or anything like that. All you need to do is leave a comment to register your interest, and you're in.
The winner will be picked at random -- just leave a comment below to get your name in the hat. Make it silly, make it funny -- what's the weirdest USB device you would use the charger to power up? -- but try to keep it clean!
The closing date for entries is Friday July 18, and we'll get in touch with the winner over that weekend.
The prize can be shipped to US, UK, EU-based countries and Japan. Once a winner has been picked, we'll pass on details to Lumsing who will then take care of winging out the prize to the winner.
So… get commenting! Good luck!
Photo Credit: iQoncept/Shutterstock