Microsoft releases video editor for Windows Phone 8.1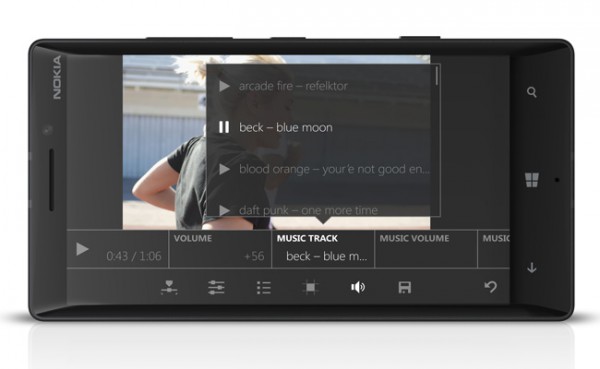 Microsoft's Mobile division just released Video Tuner, a new Windows Phone 8.1 app that gives users the ability to quickly edit videos right on their smartphones. The free offering is a Nokia Lumia-exclusive, at least for now, meaning that some platform users will be unable to install it.
Microsoft says Video Tuner offers "basic, yet powerful" tools, which include mundane ones like crop, flip, mirror, rotate, speed change and trim, as well as more advanced features like the option to add a soundtrack and tweak the sound level.
Video Tuner also gives users the ability to edit the look of content by tweaking contrast, exposure and saturation, and apply filters. And, obviously, edited videos can be shared with other people.
Microsoft's decision to make Video Tuner available only for Lumia Windows Phone 8.1 devices is a strange one to make, as the software giant is the largest Windows Phone vendor following its acquisition of Nokia's Devices & Services.
Developing apps only for its smartphones may not sit well with other Windows Phone vendors, which, even when the platform has considerable mindshare (more so than ever before), are barely invested in the platform. An exclusive at this stage may send the wrong message.
Video Tuner is available to download from Windows Phone Store.