Here's where you can buy Nokia Lumia 930 in US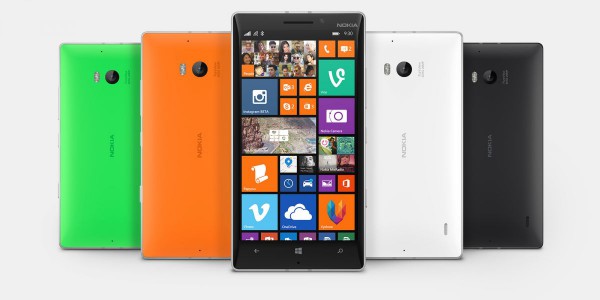 After months of waiting, Nokia Lumia 930 is finally available. That is, of course, unless you are living in US, where Microsoft will not make the Windows Phone 8.1 flagship officially available. Sure, you can buy Lumia Icon instead, as it offers pretty much the same specs, but what if you are not, or not do want to be, a Verizon customer?
The first option is to import Lumia 930 from Europe, where it is sold by major retailers, some of which offer international shipping. Clove, which is based in UK, carries the smartphones, in black, orange and white, at a price of £362.5 (which is about $621) without any local taxes. Or, you can head over to Expansys US, which sells Lumia 930 for not much more.
The Windows Phone 8.1 flagship is available, in black, green, orange and white, for $699, and it is listed as shipping in four days after placing the order (the orange version is said to arrive in five to ten days, in the retailer's stock). That price does not include shipping, which starts at $7.99.
Expansys US offers the RM-1045 model. It is designed for European mobile operator networks (and other regions, like APAC and IMEA). It is 4G LTE-capable on bands 1, 3, 7, 8, and 20, which means that you will not get 4G LTE speeds on AT&T or T-Mobile (HSPA+ speeds should be attainable).
Expansys US also sells Flip Case for Lumia 930, which is a display cover, for $29.99 for the black version and $41.99 for the green and orange versions. There is no Flip Case offered in white, at least not yet.
Lumia 930 specs: 5.0-inch OLED display with a resolution of 1080 by 1920; 2.2 GHz quad-core Qualcomm Snapdragon 800; 2 GB of RAM; 2,420 mAh non-removable battery; 32 GB of internal storage; 20 MP PureView back-facing camera with optical image stabilization and 1080p video recording; 1.3 MP front-facing camera capable of 720p video recording; 4G LTE; Wi-Fi 802.11 a/b/g/n/ac; Bluetooth 4.0; USB 2.0; NFC; DLNA; Qi wireless charging; physical dimensions of 137 x 71 x 9.8 mm and 167 grams.