Wondering what Windows 9's Start menu might look like?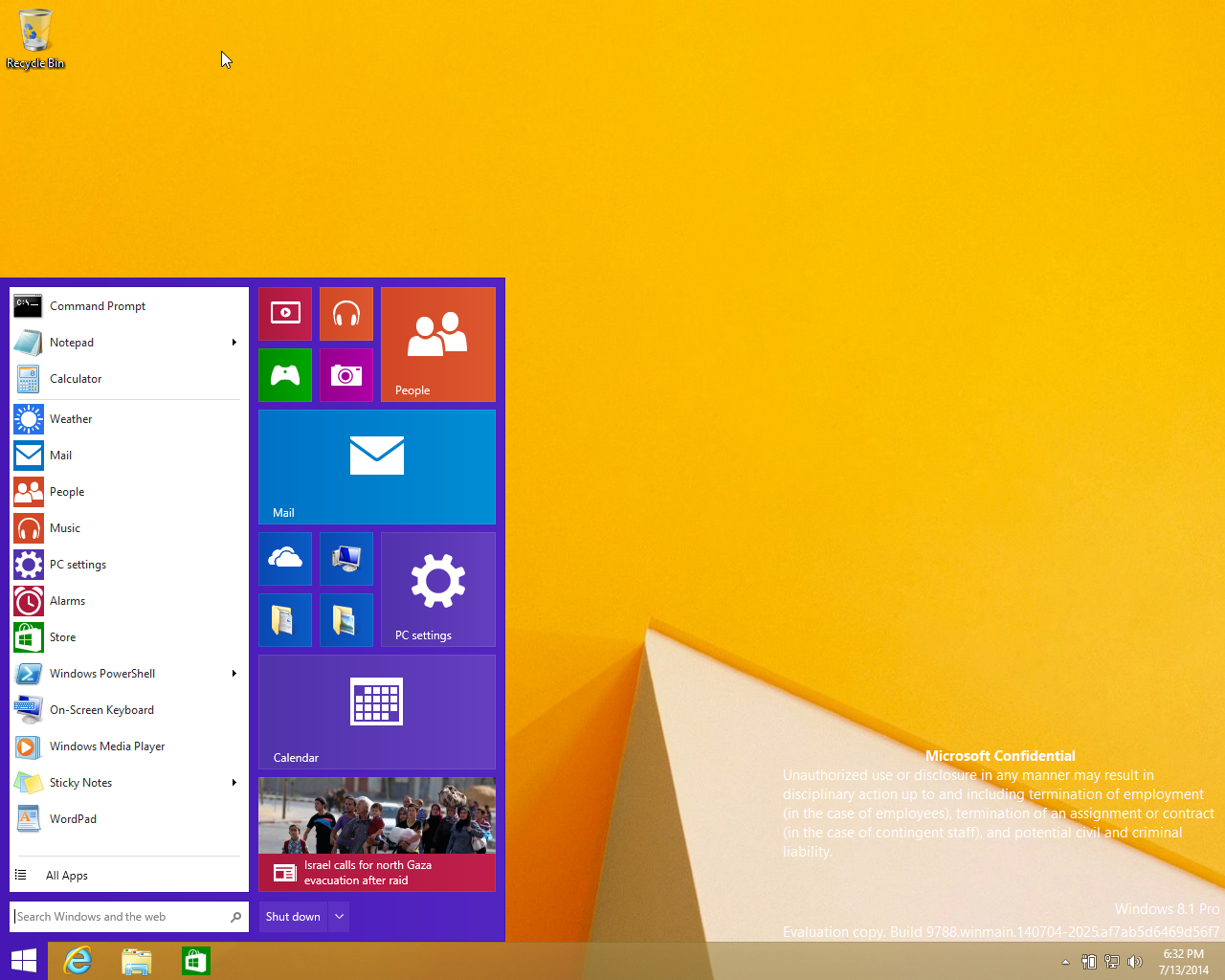 We got our first glimpse of the future Windows Start menu at this year's Build Developer Conference, but since then Microsoft has kept the much requested feature well under wraps.
Over the past couple of weeks we've seen some screens purporting to be from leaked versions of the next major Windows release. They certainly look the part, but are they the real deal?
At the start of July several websites, including the Russian Hi-Tech@mail.ru, published images claiming to show off the Start menu. There were different variations, suggesting a work in progress. However, those were quickly claimed by Lodmot, an artist on deviantART who'd mocked them up as a concept.
Then over the weekend a new, more convincing screenshot surfaced on the My Digital Life Forums. Its arrival immediately, and predictably, split users into two clear camps -- those who believe it to be a fake, and those convinced of its veracity.
It certainly looks the part -- very similar to the menu Microsoft gave us a flash of at Build, with a list of programs down the left hand side and tiles neatly arranged on the right.
Rumors suggest that the menu will only be available to desktop users, and they'll be able to toggle the tiled part on or off.
It could be real -- an early version of the forthcoming menu (it claims to be from Windows 9 build 9788) -- or it could be a simple Photoshop job. In all honestly, give me twenty minutes and I could mock up something along the same lines. But either way, I like what I see.
Assuming it's real (a big assumption I know), what do you think of the menu?