Mozilla takes Firefox OS to new markets and devices, including India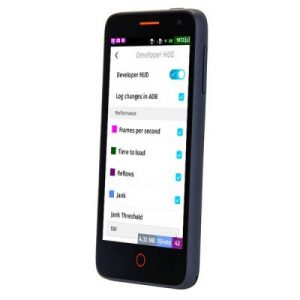 Not to be outdone by Google's Android operating system, Mozilla wishes to push its own mobile platform out to customers. The organization is aiming mostly at the low-end market, but that will be expanding in the future.
The mobile platform initially debuted on just two devices, but Mozilla has managed to scare up a few more partners to produce its product.
"Firefox OS has emerged out of the 'other' category as one of the top platforms for the global smartphone industry", says Neil Mawston, Executive Director, Global Wireless Practice at Strategy Analytics. "Strong interest from major operators and hardware makers has enabled Firefox OS to make headway in key regions and challenge established software players".
New markets will include Croatia, Czech Republic, Macedonia, Montenegro, Germany, France, Argentina, Ecuador, the whole of Central America, Taiwan, India, and various locations around Asia.
Mozilla also plans to begin producing higher-end devices running its operating system -- a departure from the original direction. "To accelerate the design, development and testing of the Firefox OS ecosystem, Mozilla has partnered with Thundersoft to manufacture and distribute the Firefox OS Flame reference phone", the organization states. This device is now available for purchase.
Additionally, Mozilla has designs for the living room, announcing it will be moving its platform to Smart TVs and Abitcool will be releasing a Chromecast-like streaming device later in 2014.
All of this means Mozilla is moving forward quickly, despite fighting somewhat of a serious uphill battle against existing platforms.