RE: Was it good for you? -- 8 percent of people check emails after sex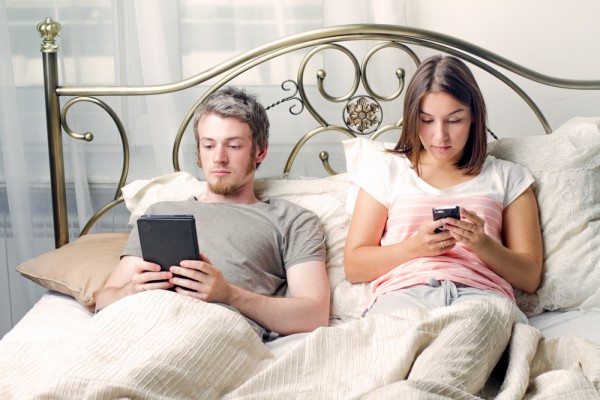 Email is often cited as the killer app which popularized the internet. You might think that by now we'd have moved on but a new survey of 1,000 US email users from mail app provider My.com suggests we're just as in love with our inboxes as ever.
There are currently around 3.9 billion email accounts worldwide and the number is expected to increase by around 27 percent this year. We're also spending more time on our email these days with 46 percent of users admitting to spending an hour or more a day reading their messages.
We have more accounts too. Only 33 percent of respondents have a single account with 27 percent having three or more.
Mobile devices of course means you can be in touch with your email at all times and 70 percent of those surveyed check their mail on mobile devices with 67 percent using push notifications to get instant alerts.
It seems we check our mail more often too. 74 percent check their email first thing in the morning, which is fair enough, but email also intrudes on our other activities. 48 percent check during lunch, 27 percent check during dinner, 33 percent during movies and 56 percent check before going to bed. Then there's the 8 percent who admit to checking straight "after sex" -- though there's no indication of how many of these also checked before they went to bed.
The main problem with email of course has always been spam and that isn't going away either. Despite improved filtering 60 percent of respondents admit to losing important messages due to spam. Also a remarkable 64 percent say they've closed an email account in frustration because of excessive spam.
You can check out a more detailed summary of the findings in infographic form below.

Photo Credit: Shumilina Maria/Shutterstock