Microsoft account Android app simplifies using two-factor authentication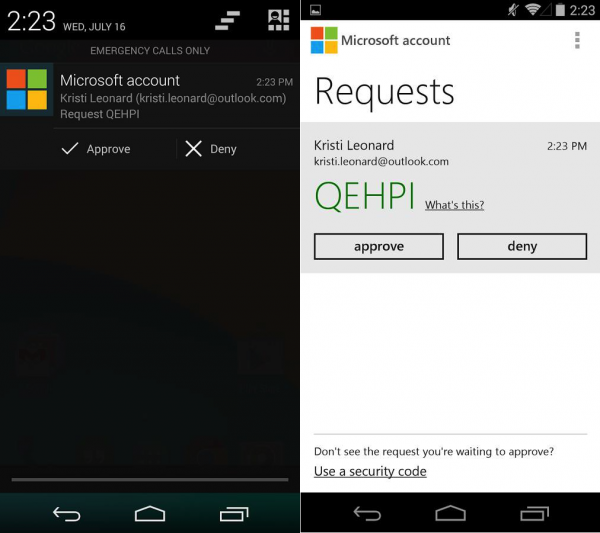 While two-factor authentication acts as an effective security barrier against malicious attacks, it also makes the login process more cumbersome for legitimate users by requiring them to type in security codes, on top of usernames and passwords. Luckily, there are dedicated apps that can make things easy.
One such app is Microsoft account (the choice of name is not particularly inspired), which was just released by the software giant to allow its Android users to manage -- validate or deny -- log in requests, when two-factor authentication is turned on for their Microsoft accounts.
Microsoft account will display notifications after each authentication attempt, allowing the user to accept or reject it straight from Android's notification shade. The same result can be achieved through the app.
As an added bonus, Microsoft account can also generate security codes offline, that can come in handy when the user is in a location without cellular coverage (where, obviously, the needed information cannot be received via text messages).
So far, the app has garnered 19 reviews, with an average rating of 4.9 stars, even though the number of installs is between one and five. It works on Android devices running Ice Cream Sandwich and later.
Microsoft account can be downloaded from Google Play.