Meet Nokia Lumia 530 -- Microsoft's new entry-level Windows Phone 8.1 device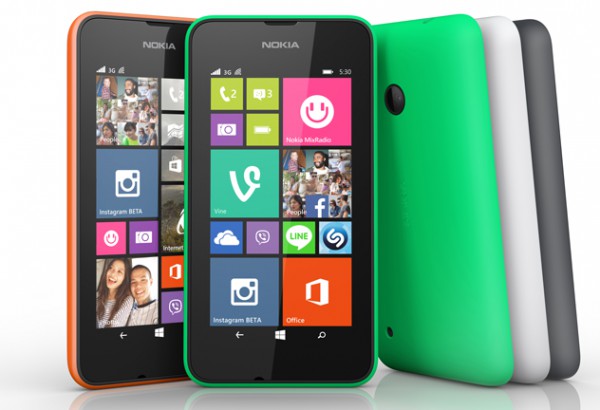 Nokia Lumia 520 has proved to be an extremely important entry-level handset for Windows Phone, allowing the platform to reach more consumers and become more relevant in emerging markets. Its successor has to live up to high expectations, as it has to exceed the 12 million activations mark quicker than Lumia 520 has managed to, in order to be considered a success. That is no easy task, when the competition in the entry-level smartphone market is heating up.
So does the new Lumia 530 have what it takes to become a worthy Lumia 520 successor? Well, it at least gets off on the right foot, as Microsoft says its new Windows Phone 8.1 entry-level offering is expected to cost €85 before any local taxes and subsidies, and under €100 "on the highstreet". And that goes for the Dual SIM version as well; it will play a key role in increasing Windows Phone's popularity among price-conscious buyers.
As far as specs go, Lumia 530 comes with: 4-inch display with a resolution of 480 by 854; 1.2 GHz quad-core Qualcomm Snapdragon 200 processor; 512 MB of RAM; 1,430 mAh battery; 5 MP main camera with FWVGA video recording; 4 GB of internal storage; microSD card slot (supports cards of up to 128 GB in size); HSPA+ cellular network support; Wi-Fi 802.11 b/g/n; BLuetooth 4.0; GPS with Glonass; USB 2.0. It comes in at 119.7 x 62.3 x 11.7 mm and 129 grams. Available color options include gray, green, orange and white.
Battery life is said to be 7.8 hours for cellular browsing and 8.5 hours for Wi-Fi browsing. Talk time via 3G networks is touted to be 10 hours. It is worth noting Microsoft makes no mention of the screen being of IPS technology, and there is no secondary camera for video calls and, of course, selfies!
The capacitive navigation buttons from Lumia 520 are now gone (as is, sadly, the dedicated camera button), as they are replaced by on-screen keys on Lumia 530. And, unfortunately, the latter still comes with the same RAM capacity as the former, which will prevent it from taking advantage of all the Windows Phone 8.1-designed apps in Store.
A quick comparison with Lumia 520 also reveals Lumia 530 has a higher-resolution display, faster processor, less internal storage, support for more expandable storage, poorer video recording, is shorter, narrower, thicker and heavier. So, basically, Lumia 530 does not outmatch Lumia 520 in every way, which is a shame.
Microsoft Devices Group corporate vice president Jo Harlow says "Lumia 530 underscores [Microsoft's] commitment to making affordable smartphones for everyone, and introducing more people to the best of Microsoft". As a starter smartphone, Lumia 530 is an interesting choice, but I wonder if it will indeed drive people to more expensive Windows Phones, as Microsoft hopes it will.
Alongside Lumia 530, Microsoft also introduces Bang mini-speaker by Coloud. It goes for €19, and is said to provide a runtime of up to eight hours. It will go on sale "in the coming weeks".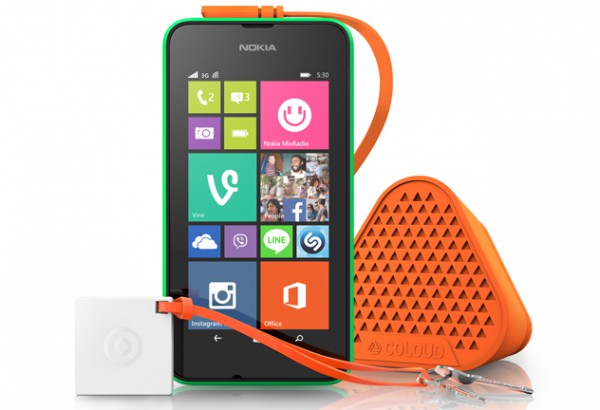 If you have your eyes set on Lumia 530, you will be able to purchase it starting next month (that would be August). Following its initial roll-out in "selected" markets, it will be available across the globe. US mobile operator T-Mobile announces it will carry Lumia 530 later in the year.