Microsoft anti-malware support for Windows XP is counting down...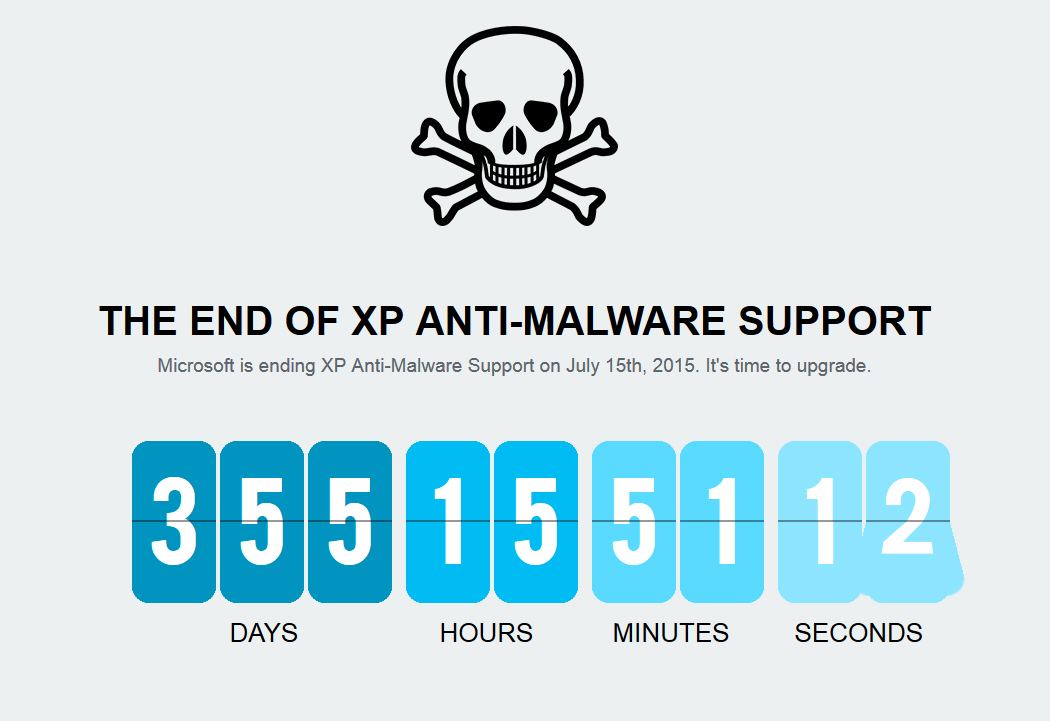 Microsoft stopped supporting Windows XP on April 8, which means the aging operating system no longer receives security updates and non-security hotfixes, potentially putting die-hard users at serious risk.
Although XP is no longer eligible to receive security updates, Microsoft is, however, still providing users with updates to its anti-malware signatures and engine, and will continue to do so until July 14, 2015.
For enterprise customers these signatures apply to System Center Endpoint Protection, Forefront Client Security, Forefront Endpoint Protection and Windows Intune running on Windows XP. For consumers this applies to Microsoft Security Essentials.
To help XP users truly, finally say farewell to the long serving OS in style, 10ZiG has created a new interactive countdown clock that shows exactly how long is left until anti-malware support ends. The company made a similar clock counting down to XP's end of life and it's still up now, counting how many days it's been since XP support ended.
Most XP users won't even know they are still receiving anti-malware signatures from Microsoft, and I'd imagine relatively few are relying solely on the tech giant to keep them safe anyway. Since end of life, it's handy to have a more robust anti-malware solution providing the protection.
Still XP users will be pleased they haven't been entirely forsaken, even if keeping the anti-malware solution up to date on a system that isn't receiving security patches any more is akin to taping up a window when the door is wide open…