Windows Phone users -- put down those cheeseburgers and pick up a Fitbit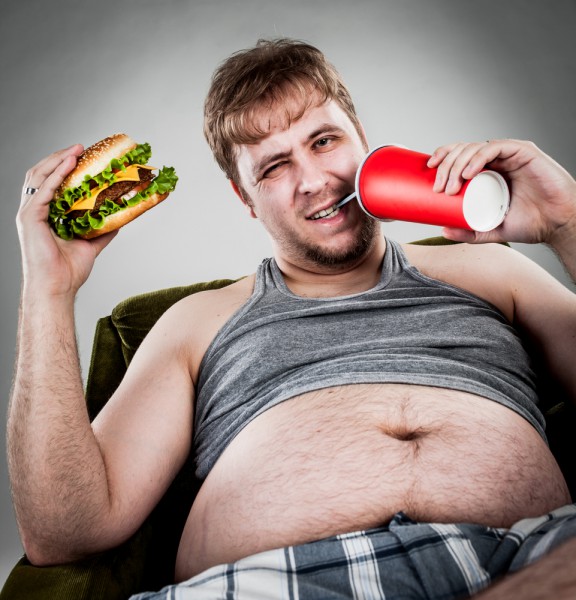 Being a tech enthusiast is usually synonymous with being out of shape. Thinking back to the movie Revenge of the Nerds, it was clear that computer users were weaklings. As time marched on from the 80's, tech nerds went from simply being weak, to being fat too. Yes, we tech nerds like to sit in chairs and eat bad food. Of course, I'm generalizing; I am positive there are physically fit computer nerds. With that said, I have not encountered many.
Thanks to the smartphone, technology has become more and more mainstream and simple to use. An iPhone or Android device is in the hands of all ages. I have encountered many older people that have never owned a PC and likely never will, that own an iPhone or Android device. The mainstreaming of technology has brought the merging of previously non-tech things with tech. For instance, I recently saw a WiFi connected crock pot. The surprising trend, however, is technology and fitness. Dongles such as the Fitbit have been all the rage lately, but sadly, Windows Phone users were left out -- what else is new, right? Today, this changes as Windows Phone gains a Fitbit app!
"Fitbit is launching their native app for Windows Phone 8.1 today that brings direct mobile syncing (via Bluetooth 4.0). Devices running Windows Phone 8.1 will now have instant access to up-to-date stats from Fitbit's wireless activity trackers like the Flex, One and Zip. Fitbit's wireless activity trackers track health and fitness metrics like steps taken, distance traveled, calories burned, active minutes, floors climbed and sleep quality. With their wireless activity trackers, Fitbit wants to inspire people to lead healthier and more active lives. I am nearing my two-year mark as a Fitbit user so I'm pretty excited about their app!", says Brandon LeBlanc of Microsoft.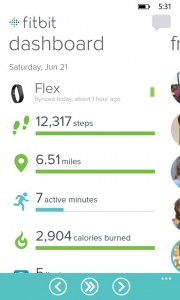 LeBlanc further says, "the Fitbit app features a Live Tile when pinned to your Start screen giving you all the up-to-date information and notifications at a glance. You'll see things like steps taken and how much more is needed to meet your daily goal for example. All without having to open the app. In addition to direct mobile syncing, you'll be able to quickly log fitness and nutrition data and set or manage personal goals directly from the app. And you'll also be able to see how you stack up against your friends on the leaderboard and cheer (or taunt) them by direct messaging them from the app".
Fitbit lists the following features of the app:
Real-time stats: Automatic and wireless syncing for all Fitbit activity and sleep trackers through Bluetooth 4.0
Fitbit on your Start screen: Pin the Fitbit Live Tile to your Start screen and quickly view your step count
Stay on track: Real-time and historical stats in easy-to-understand graphs, to help track progress and set goals
Log more than activity: Recently enhanced food database of more than 350,000 foods with accurate nutritional data for faster, better food-logging and calorie coaching
Get motivated: Fitbit's motivational social tools like notifications and badges, to help reach target goals
Stay social: Ability to challenge friends and family with leaderboards, direct messages, cheers and taunts
So, if you are a Windows Phone user that needs to get in shape, today is your day. You can download the app here. As someone who uses a Nokia Lumia Icon and needs to drop some pounds, I will be watching this app very closely. Who knows, maybe I will buy a Fitbit dongle this weekend. That is, after I go to White Castle, of course.
Will you be using a Fitbit dongle with your Windows Phone? Tell me in the comments.
Photo credit: Andrey Armyagov / Shutterstock