Refresh app helps build stronger sales relationships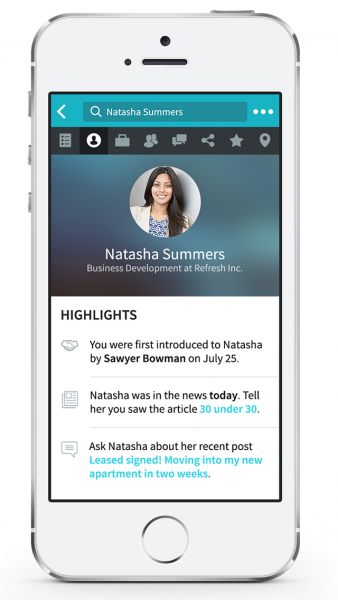 The sales process is all about making effective connections with customers and potential customers, so any tool that can help with that process will make meetings run more smoothly and profitably.
A new web app and iOS app from Refresh is aimed at giving sales staff deeper insight into their contacts. The app syncs to the sales person's calendar to provide instant information on the people they're meeting.
It works by analyzing data from more than 100 sources around the web, including Twitter, LinkedIn, Facebook, Yelp, Google+, Instagram and Foursquare. It then collates this public information into a handy guide to help make the most out of business meetings, interviews and conversations.
"At Refresh, we're focused on creating a tool that helps everybody build stronger relationships, and in the past few months, we've used data to understand what's critical for connecting and making conversation," says Bhavin Shah, CEO and Co-Founder at Refresh. "With that information, we took an informed position on which details are the most critical to know. We reorganized our insights to prioritize what's most useful, while also making it easier for users to find specific facts to build trust and rapport".
The apps offer the ability to provide context by revealing shared interests and multiple connections, push notifications to deliver the right information before a meeting, and the ability to take notes linked to an individual's profile.
New features include delivering recent news about people and companies, email notifications, and more powerful and visually-focused details with logos, faces and icons.
You can find out more and try out the beta version of the web app on the Refresh website. It's only web and iOS at the moment but there's an Android version in the pipeline.