LG introduces G Pad 8.0 with built-in 4G LTE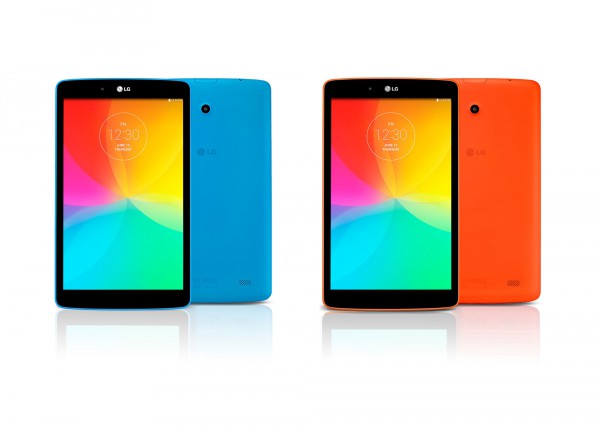 Even though they are more expensive, tablets with built-in cellular connectivity have one major advantage over their Wi-Fi only counterparts that can make up for the price difference -- there is Internet access outside of the Wi-Fi range, and it is paramount for today's mobile warriors.
LG understands that there are people who require tablets with built-in cellular connectivity, so the South Korean maker has introduced a 4G LTE version of its G Pad 8.0 Android slate, which will go on sale starting this week. Let's take a look at what it offers.
"With the G Pad 8.0 LTE, LG is setting a higher standard for connectivity in emerging 4G markets", says LG CEO Dr. Jong-seok Park. "Today's on-the-go consumers demand speed and convenience wherever they are, at any time. If a 4G LTE infrastructure is in place, we want LG products to be first to take advantage of the fast network".
First of all, let's talk specs. The slate, which is called G Pad 8.0 LTE, features: 8-inch display with a resolution of 1280 by 800; 1.2 GHz quad-core Qualcomm Snapdragon processor; 1 GB of RAM; 4,200 mAh battery; 16 GB of internal storage with a microSD card slot; 5 MP back-facing camera; 1.3 MP front-facing camera; Wi-Fi; 4G LTE; Android KitKat; it comes in at 210.8 x 124.2 x 9.9 mm and 344 grams. Available color trims include Black, Luminous Blue, Luminous Orange and White.
Those are pretty unspectacular hardware specifications, but they are typical of an entry-level offering. LG makes up for the lack of processing power with a number of value-adding software add-ons, which are part of its user interface.
Among the highlights, there is Knock Code, which allows users to unlock their slate using a tap pattern, Smart Keyboard, which is a SwiftKey-like keyboard with predictions, corrections and swipe input, Gesture Shot, which allows to take selfies quickly using a hand gesture, and Touch & Shoot, which allows to take photos with a single tap on the display.
There is no mention of a price, but LG says it will be available in key European markets first, followed by markets in Central and South America and CIS (Commonwealth of Independent States).