Big Ass Fans hooks up with Google's Nest for some big ass savings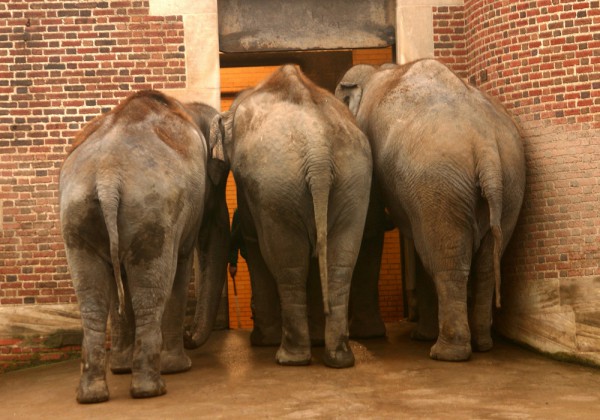 Air conditioning is one of the greatest inventions of all mankind. As a fat guy, I love keeping my house like an igloo. However, as great as being cool is, conditioned air takes some of the fun out of summer. As someone who grew up without air conditioning, I learned to appreciate having an open window and enjoying the sounds and smells of the season. Crickets chirping, thunder in the distance, and the smell of fresh-cut grass are lost when you shut the windows and turn on the artificial cool air.
While I am too far gone to ever return to life without an air conditioner, I am still quite conscious of the extremely high electric bill that it causes. Today, Big Ass Fans, a fan manufacturer, announces that one of its fans, the Haiku with SenseME, can now work with the Nest thermostat to lower bills. If this fan can give me big ass savings, I'm all for it!
"Americans spend $18.6 billion annually on home air conditioning with each residence dumping 2,751pounds of carbon into the environment, the equivalent of burning 1,340 pounds of coal1. By working together for the first time, fans and thermostats can provide consumers with a simple way to use less energy and help them maintain more intelligent, efficient and comfortable homes", says Big Ass Fans.
The manufacturer explains,"the air movement created by Haiku with SenseME can make you feel several degrees cooler than the actual temperature in a room, so you can raise the temperature on your Nest Thermostat higher than normal and stay just as comfortable. SenseME's app automatically suggests higher temperatures that you can select conveniently from your iPhone. Both the fan and thermostat will learn your new, energy‐efficient preferences and adjust accordingly".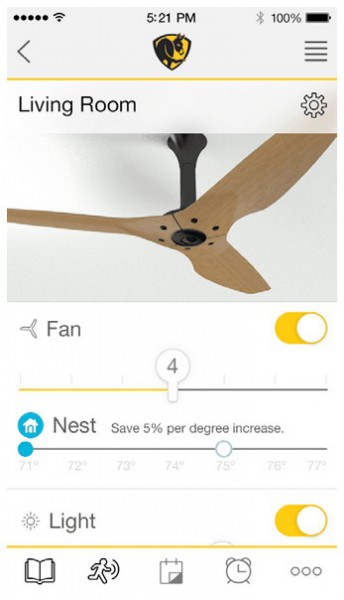 What makes this particularly cool (pun intended) is that it learns your behaviors and will save you money automatically. Of course, if you are hesitant to buy a fan that tracks your behaviors, I can understand. However, to truly embrace home automation and control, you have to give in and trust these companies. Silly name of the company aside, the fan looks attractive and saving money is always a good thing.
Would you buy a Big Ass Fan? Tell me in the comments.
Image Credit: Cindy Haggerty / Shutterstock