NFL Now comes to Apple TV in time for the season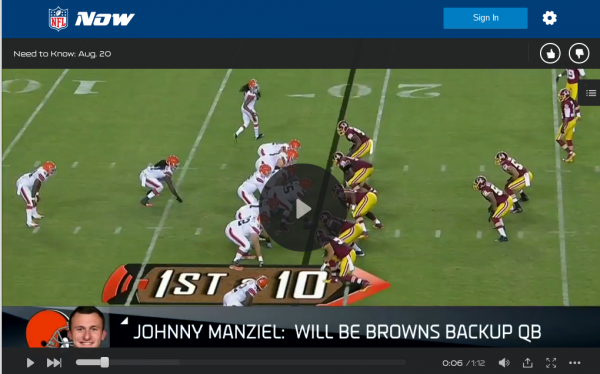 The football (US version -- apologies to those in the rest of the word) season is getting under way, as the NFL kicked off the pre-season two weeks ago with the traditional Hall of Fame game. At the same time, the league has been pushing out its new Now app to various platforms like Xbox One, Fire TV and Roku.
The latest to get the new service is Apple's living room solution, the Apple TV. Like its rivals, the tiny box is getting the app, which brings the NFL alive in video format. This adds the massive library of NFL Films, along with original content, made specifically for the app, as well as a bit of live stuff, such as press conferences.
The service comes in both free and paid versions, though the latter won't really hurt the wallet too badly. "In addition to the free version of NFL Now, fans can upgrade their experience for $1.99 a month with NFL Now Plus. NFL Now Plus subscribers will have access to instant in-game highlights from each game, as well as a customized highlight stream so they never miss a big play by their favorite team, players, or fantasy roster", the announcement reads.
Customers get to choose the team they wish to follow, thereby tailoring what's available to each individual customer. You can learn more about the new service here, and head to the iTunes store to grab it.