Internet of Things-specific job titles becoming more common -- here's why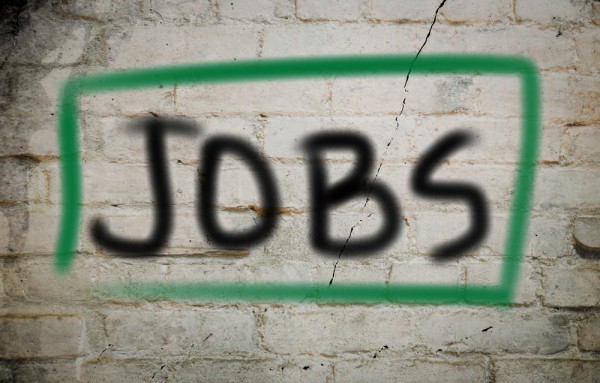 As the Internet of Things continues to cement its place in the headlines with seemingly every tech business looking to lead the discussion (and the innovation), it's becoming more common, too, that companies are creating roles dedicated to IoT. Microsoft, Cisco and Samsung are just a few examples of businesses that have appointed IoT leaders.
Heads of IoT are tasked with quite a hefty assignment -- believe me, I would know. This role aims to address customers' technological needs as they digitalize their operations, and to help them develop their own long-term IoT strategies. With an estimated 50 billion data devices being connected by 2020, it's worthwhile to have someone dedicated specifically to leading this charge.
At Xchanging, for example, our aim is to eliminate the complexity and drive down the costs of implementing an IoT ecosystem by helping organizations adjust their business processes to exploit the data generated by connected technology. It's important to have an IoT lead that understands how technology and service is configured and integrated to generate, fuse and reapply data to create useful insights and real value.
Heads of IoT are also tasked with identifying the value and assembling the complex ecosystem of vetting partners and investments in the Internet of Things. In the realm of enterprise technology, if you partner or invest in the wrong thing, you put your whole company at risk. It's only by fully understanding the benefits that will be derived by implementing that new technology that you can avoid making detrimental decisions. As seemingly everyone wants a piece of the IoT pie, it's critical to have someone advising on where it makes sense to build, partner or invest, and where that investment would be less fruitful.
The growth of IoT isn't only impacting, or fostering the need for, IoT-specific roles. While it's difficult to think of a role or department that won't -- in some form -- be impacted by IoT, there are perhaps two primary areas where it's having the greatest impact. The opportunity to offer new commercial models is one. By enabling manufacturers to move to a service-based model, and for service providers to move a pay-per-use offering, IoT is opening up new markets and lowering barriers to entry.
The other area where IoT is having a major impact in terms of business departments is customer service. CRM, for example, is being forced to improve exponentially to react to customer problems and requests as customers use service to differentiate in commoditized markets. Concepts such as "live marketing" create a market-of-one where end users are able to exploit factors such as location and time with falls in demand and end of shelf life to gain a specific targeted proposition.
Further, in her article, The Internet of Things Touching IT and Non-IT Careers, IT Business Edge reporter, Kachina Shaw, quotes executive search and consulting firm, Heidrick & Struggles, as saying, "Organizations are looking for executives to lead emerging functions such as Industrial Internet, Distributed Mobility, Consumer Lifestyle Innovation and Global Digital. These are all roles that relate directly to the interconnected, adaptive-learning power of the Internet of Things".
We've only seen the tip of the iceberg for how IoT roles, and IoT itself overall, will impact the business and career landscape. As long as a dedicated and informed individual is leading the charge as companies and their customers digitalize their operations and develop their IoT strategies, the impacts will be positive.
Richard Cornish is Global Head of IoT for Xchanging, a business process, procurement and technology services provider. Cornish has over 25 years of experience in connected technology, including roles with the British Army, Orange, Norwich, T-Systems and more.
Photo Credit: Krasimira Nevenova/Shutterstock