British parents set to spend millions on back to school gadgets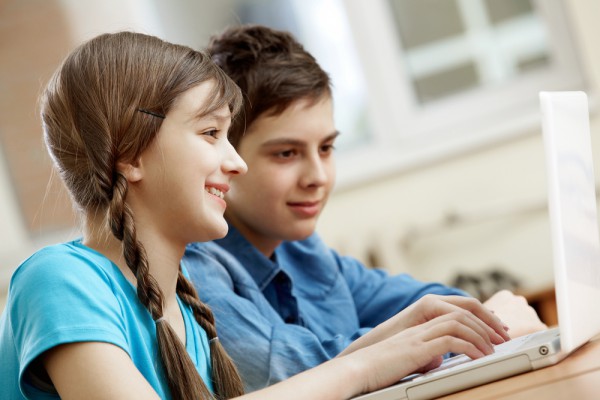 More than a quarter of British parents say they'll be buying new gadgets for their kids ahead of the autumn return to school, with an average spend of £329 per family making a massive nationwide total of £659 million.
This is among the findings of a new survey by comparison and switching site uSwitch.com which finds that the average school bag now contains around £130 worth of tech.
Ernest Doku, telecoms expert at uSwitch.com, says, "Kids today are learning to use gadgets even before they can walk, and parents are investing heavily in the latest tech for school too -- the new term has sparked a flurry of gadget purchases".
49 percent of children take at least one gadget to school. More worryingly, however, nine percent have had gadgets stolen at school and 14 percent have been bullied because of their gadgets -- usually because they're the "wrong" brand.
Technology is changing the pattern of study too. A third of homework is now typed rather than hand written and a quarter submit their work via email or via an online system set up by their schools. The majority (38 percent) use laptops to do school work, but tablets (24 percent) are now more common than desktops (20 percent).
The results show that parents are concerned about the move to technology. Whilst 82 percent recognize that it's an essential part of their children's lives, 43 percent are concerned that they lack the technical ability to help with homework.
Parents are also troubled about the effect of technology on their children's abilities. 66 percent worry about over reliance on spell check and 61 percent about the effect using computers has on their handwriting.
Kids are getting their gadgets at an earlier age too. The average age for getting a mobile phone is 9 years 10 months, whilst tablets come even earlier, British kids receiving their first one at 8 years 7 months.
Although 63 percent of parents say they restrict the time their children spend using gadgets, 70 percent admit to employing technology to keep children quiet. The average age at which parents start to distract their kids with smartphones or tablets is 5 years 8 months.
Doku concludes, "Although gadgets are great educational tools, it's important to monitor your child's usage to ensure they are safe online -- as well as actually doing their homework".
Image Credit: Pressmaster / Shutterstock