ASUS unveils the Android Wear-powered ZenWatch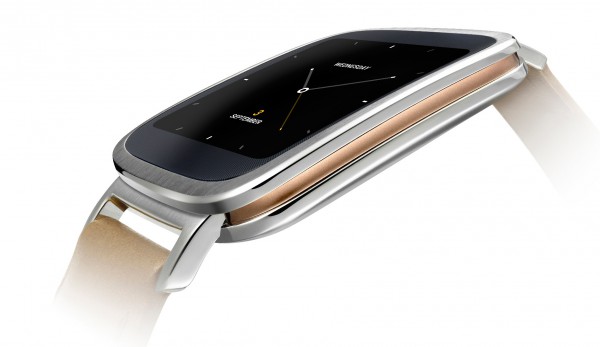 It does not matter if smartwatches have yet to catch on with consumers. The big players in the mobile industry are just getting started announcing their efforts. ASUS is the latest to reveal its Android Wear-based device, which it calls ZenWatch.
ZenWatch, which is ASUS's first wearable according to the company, is designed as a companion device to smartphones running Android 4.3 Jelly Bean or newer, meaning that, like other devices in this category, it cannot do much without being paired to one. It runs the ZenUI user interface on top of Android Wear, which offers dedicated apps and a custom, rather elegant, design, among other features.
To show that ZenWatch is different than your run of the mill smartwatch, ASUS says it is "much more than a sophisticated timepiece", as it gives users a bunch of so-called "smart features" like Find My Phone, Cover to Mute and Remote Camera, and integrates with the company's own smartphones.
And, what do you know, ZenWatch is also advertised as a "fully-featured wellness manager" -- whatever that means -- because it features an app called Wellness, which allows users to see their "wellness statistics" (a fancy way of saying activity stats), which include steps, activity duration, burned calories and so on.
There is no word on how much ZenWatch will cost, based on the information ASUS provides in the press release, but expect it to cost roughly the same as its main competitors, from fellow manufacturers LG and Samsung. A less than $200 price is not out of the question, however.