Forget PCs and tablets -- phablets are the next big thing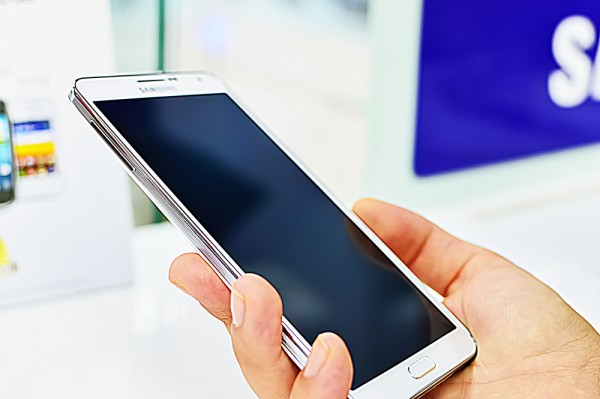 Phablets are emerging as the next big thing in the smart device market. According to research firm IDC, big-screen smartphones will out-ship portable PCs (laptops) before the end of 2014, and tablets sometime in 2015. What's more, also this year, phablet shipments are expected to far outnumber desktop PCs. Want to bet on a winning large form factor? Pick phablets.
In 2014, IDC expects shipments of phablets, tablets, portable PCs and desktop PCs to reach 174.9 million, 233.1 million, 170 million and 133.5 million, respectively. Fast forward to the end of 2015, and shipments of phablets and tablets reach 318 million and 233 million units, respectively. And with Apple expected to unveil an iPhone phablet, big smartphones are only going to make things worse for PC and tablet shipments.
"With Apple expected to join the space in the coming weeks, we anticipate even more attention on phablets as larger screen smartphones become the new norm", says IDC senior research manager Mellisa Chau. The Cupertino, Calif.-based company is said to announce a 5.5-inch iPhone this month, which would qualify as a small phablet, according to IDC's definition (big smartphones with a screen size between 5.5 and 7-inches).
This year, phablets are forecast to represent just 14 percent of the smartphone market, but their share will be more than double in 2018, when it will reach 32.2 percent. Of course, with Apple getting in the game, phablet shipments could accelerate even faster.
"While consumers in places like the United States and Western Europe are likely to own a combination of PCs, tablets, and smartphones, in many places the smartphone -- regardless of size -- will be the one connected device of choice", says IDC. That's fueled by the drop in the ASPs (Average selling prices) of smartphones and phablets, from $320 and $568, respectively, in 2013 to $291 and $397, respectively, this year.
This gives more consumers the chance to afford a smartphone; it can be a more satisfactory purchase than, let's say, a desktop PC or tablet, for those with tight budgets (like much of the world is).
Part of the reason why we see non-traditional form factors, like phablets, taking off is because "consumers are still trying to figure out what mix of devices and screen sizes will suit them best", according to IDC program vice president Tom Mainelli. "What works well today could very well shift tomorrow as phones gain larger screens, tablets become more powerful replacements for PCs, and even smart watch screens join the fray".
Smart device manufacturers that are not yet fully committed to their phablet strategy, or come unprepared to the party, will struggle to keep up with the rest of the pack in the years to come, as big screen smartphones will make the difference between a popular vendor and one which couldn't see the future.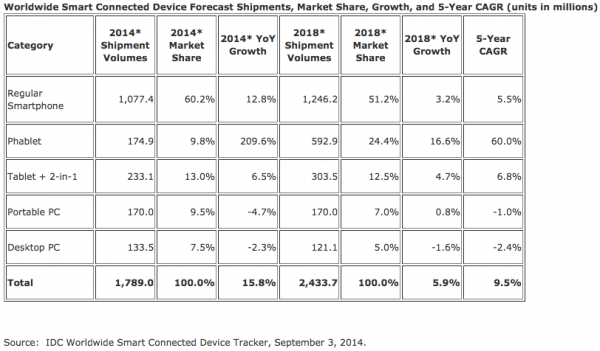 Photo Credit: Tanjala Gica/Shutterstock