YEZZ Billy 4.7 with Microsoft's Windows Phone 8.1 available for pre-order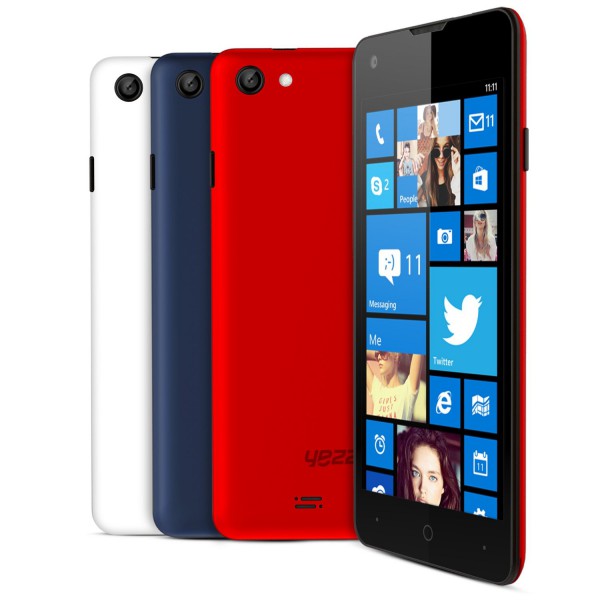 The low-cost smartphone segment is really starting to heat up. As the market starts to saturate, manufacturers look to poor and developing nations to keep the momentum going. Here in the USA, however, an arguably weak economy is creating a low-cost demand too; for both inexpensive devices and cheap no-contract plans. While Apple's iPhone is immediately out of the equation (unless you want to lock into a contract), Android and Windows Phone are the two smartphone-types that can deliver rock-bottom prices.
Today, a very inexpensive, but very capable, Windows Phone is available for pre-order; the YEZZ Billy 4.7. Haven't heard of this manufacturer? Me neither, but the reward may outweigh the risk.
"Based on a Qualcomm Reference Design (QRD), the 7.2mm-thin device comes equipped with a powerful Qualcomm Snapdragon 200 processor with quad CPUs at speeds of up to 1.2GHz, a stunning 4.7-inch IPS screen with Asahi Dragontrail glass, 15GB of free cloud storage and a 2MP front camera and 8MP autofocus rear camera with flash. The unlocked Billy 4.7 includes three interchangeable covers, red, white and blue and is compatible with AT&T, T-Mobile and their US MVNO's", says Yezz.
The manufacturer further explains, "pre-loaded with Microsoft Office, the Billy 4.7 provides access to Word, Excel and PowerPoint documents while on-the-go. Delivering a fast, HSPA+ internet experience capable with HSDPA+ 42.2 Mbps data speed, the Billy 4.7 is equipped with dual-SIM technology. Users can now streamline their business and personal needs with two separate phone lines".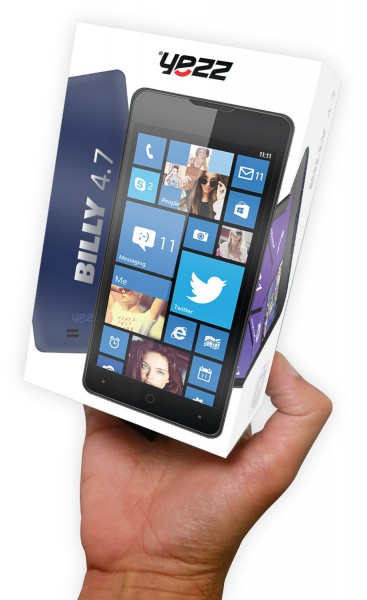 While I do not condone such behavior, there are other uses for a dual-sim smartphone -- cheating on your significant other and illegal activity. Yes, some people carry two cell phones or utilize dual-sim devices so they can keep their main phone number private, while sharing the other line with secret girlfriends or drug dealers. However, like Yezz says, it is beneficial for more morally acceptable uses too.
At a super-low $249, this is an exceptional value. True, you will not be achieving LTE speeds, and the quality and durability of the manufacturer's goods are a mystery, but it might be a gamble worth taking. A dual-sim unlocked device is a rarity in the USA.
If you are interested, you can pre-order it on Amazon, here. It should begin shipping on September 15th.