Meet Motorola's new Moto X, G, 360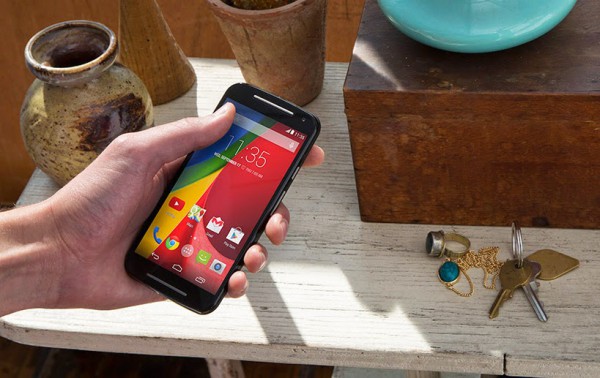 Motorola managed to really impress with last year's Moto X and Moto G. The two smartphones have shown time and time again that they do not need heavily-customized software, large screens or the fastest hardware around to stand out from the rest of the pack. They successfully targeted different parts of the market -- the former has gone after flagship buyers while the latter has sought to attract consumers on a budget -- in a different, impactful way, relying on the appeal of the overall package to tell their story. But, no matter how good they might have been, Moto X and Moto G are clearly showing their age.
Today, Motorola is relieving the pair of their leading roles, as it unveils the new Moto X and Moto G (the 2014 editions, if you will). The names might be the same, but the latest offerings are new inside out.
Customization is the headline feature of the new Moto X. Buyers will be able to get it both in standard as well as Moto Maker trims, the latter of which can include wood, Horween leather and different, more exotic color options, and, if you want, even a signature. There is another difference between the two lines, and that is the amount of storage you get. The off-the-shelf Moto X offers 16 GB, while the Moto Maker version gives you 32 GB.
Here are the main hardware features: 5.2-inch OLED display with Corning Gorilla Glass 3 and a resolution of 1,080 by 1,920; 2.5 GHz quad-core Qualcomm Snapdragon 801 processor; 2 GB of RAM; 2,300 mAh battery; 13 MP main camera with dual LED flash, F/2.25 aperture and 4K video recording; 2 MP secondary camera with 1080p video recording; Wi-Fi 802.11ac; Bluetooth 4.0 LE (Low Energy); front-facing and rear speakers; size of 140.8 x 72.4 x 9.97 mm and weight of 144 grams.
As we have come to expect from Motorola, Moto X runs the latest-available version of Android (4.4.4 KitKat) with some software customizations in tow. Among the new tweaks are a feature which allows Moto X to behave differently depending on the context (hands-free mode in the car, silent mode in a meeting, says Motorola) and an option to customize the voice prompt.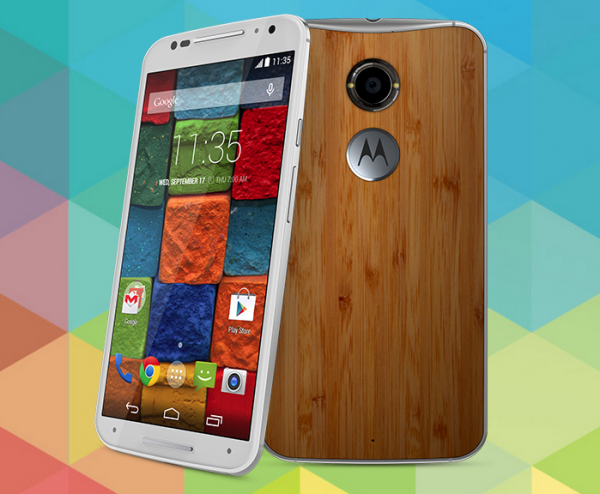 The new Moto X kicks off at $99.99 with a two-year contract in US. The off-contract price is $499.99. The company's flagship will be available in North and Latin America, Europe and Asia starting later in September. The Moto Maker version adds $50 to the cost.
The new Moto G (shown in the photo at the top), on the other hand, offers similar software benefits, but in a much more affordable and, of course, less powerful package. It comes in three versions: SS, DS and DS DTV (Single SIM, Dual SIM and Dual SIM Digital TV, respectively), which mainly differ in the amount of storage they offer.
No matter which one you get, the following features remain the same: 5-inch display with a resolution of 720 by 1,280; 1.2 GHz quad-core Qualcomm Snapdragon 400 processor; 1 GB of RAM; 2,070 mAh battery; 8 MP main camera; 2 MP secondary camera; microSD card slot; two front-facing speakers; Wi-Fi 802.11ac; Bluetooth 4.0 LE; physical dimensions of 141.5 x 70.7 x 10.99 mm and weight of 149 grams. It also runs Android 4.4.4 KitKat.
The SS and DS DTV versions can only be had with 8 GB and 16 GB of internal storage, respectively, while the DS version can be purchased in either of the two storage trims.
The new Moto G will be available much sooner. It goes on sale today in US, as well as Brazil, France, Germany, Spain and UK, at 11 am CT, for as little as $179.99. Motorola says it will be available in more locations via select mobile operators by year's end.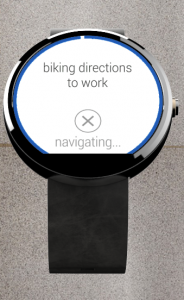 Moto 360 is a known product by now. The Android Wear-based smartwatch has a rounded design, metal case, leather strap, all-day battery life per Motorola's estimates.
Moto 360 can deliver notifications and allow users to track their activity, features customizable faces and supports voice commands, as its main software features. It, like the new Moto G, also goes on sale today.
Available trims at launch are black leather and gray leather with suede finish (limited edition in the latter's case). The price is $249.99. The all-metal versions will cost $50 more ($299.99) when they go on sale later this fall. The metal band costs $79.99, and will also be available later this fall, while the leather band is less expensive at $29.99.
Alongside the new Moto X, Moto G and Moto 360, Motorola also introduced the $149.99 Moto Hint (available later this fall) and $99.99 Power Pack Micro (available today). The former is a wireless headset while the latter is a portable battery that can be attached to a keychain.