Samsung reveals Android-powered printer lineup at IFA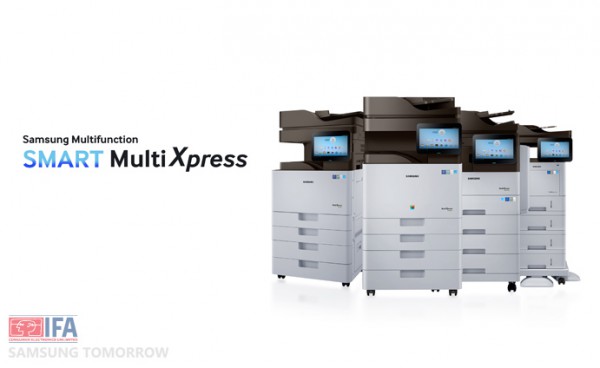 IFA, one of the world's largest tech shows, is currently in full-swing in Germany. We've seen tons of announcements and new products coming out of the show, most notable so far are new phones from both Samsung and Microsoft. But Samsung had more up its sleeve than just phones.
The company has unveiled a new lineup of printers, and this series is unique. The printers are powered by Android, and Samsung claims they are designed for business, though home users can certainly still grab one if they choose. "The MFPs are the first printers of their kind to be equipped with an Android operating system, and are designed to be more independent, intuitive and scalable for all types of business environments", the announcement states.
The printers contain large 10.1-inch touchscreens and will allow users to print from various locations, such as the web browser, email and more, all without the need of a connection between printer and PC or server.
"As Samsung continues to strive for user-centered innovation, the introduction of the first Android OS-equipped MFPs will enhance Samsung's smart office experience for business customers and allow for greater multidimensional and advanced printing technologies", says Dr. KiHo Kim, Executive Vice President of Printing Solutions at Samsung Electronics.
The lineup is called the Smart MultiXpress and will, at least initially, be in the European market, though pricing and availability was not revealed at the event.