Apple announces iPhone 6 and iPhone 6 Plus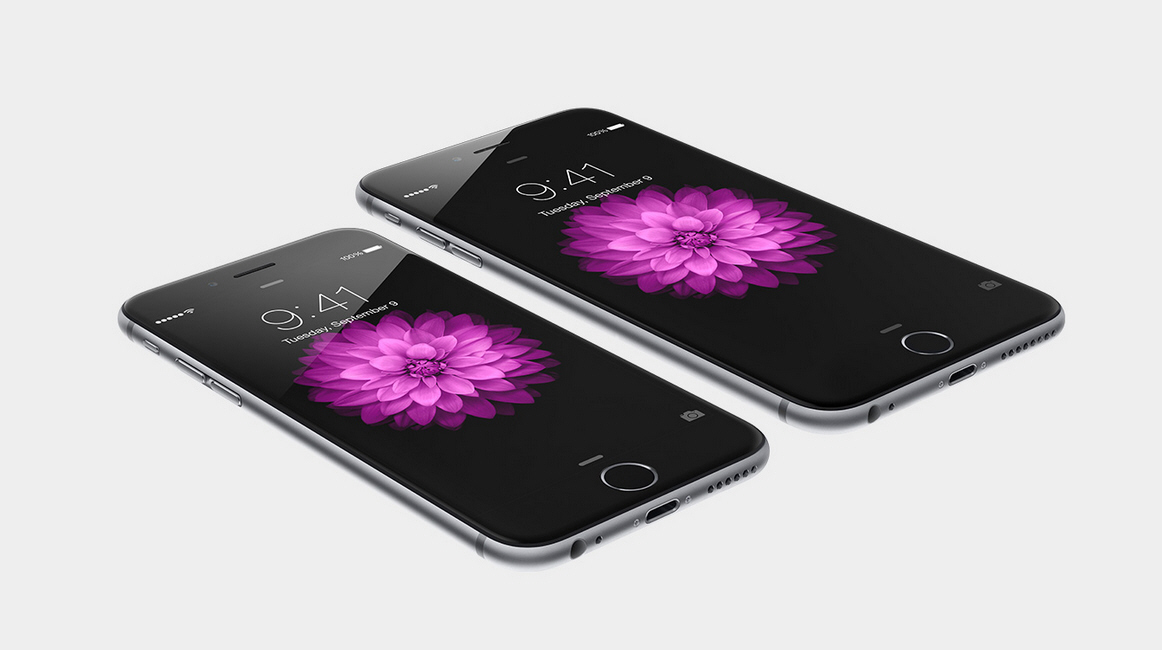 Apple's iPhone 6 launch was hotly anticipated, but anyone tuning into the live stream had to initially endure stuttering video and a lovely, but rather annoying Chinese or possibly Japanese woman talking over the top of things. Apple might make great hardware and software, but it really needs to work on its live streams.
As expected, the rumors and leaks turned out to be spot on. Apple is indeed launching two new devices -- the iPhone 6 and the iPhone 6 Plus, both of which are larger than the existing iPhone 5s.
The iPhone 6 has a 4.7 inch (1334×750) screen, and the iPhone 6 Plus is much larger with a 5.5 inch (1920×1080) display. Both offer what Apple is calling "Retina HD" which is good, but Samsung's flagships -- the Galaxy S5 and Galaxy Note 4 -- both offer higher resolutions.
The devices are super thin -- 6.9mm and 7.1mm, respectively -- and the glass curves into the body, which looks very smart.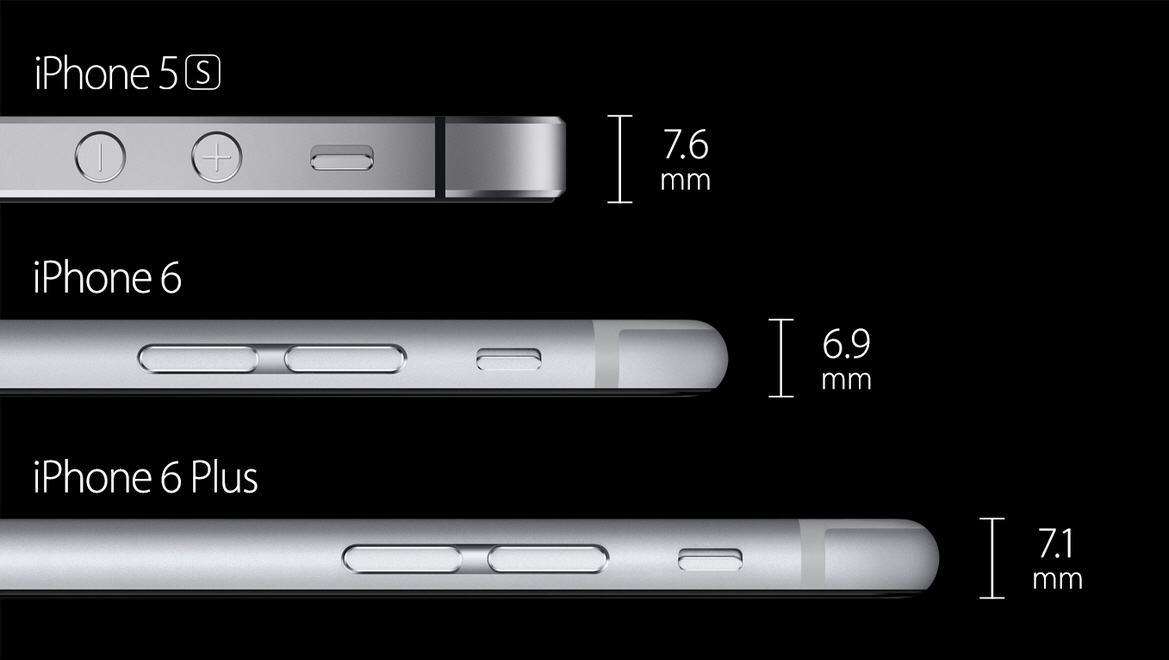 Both handsets are powered by a new A8 processor. Apple says this offers 25 percent faster processing power and is 50 percent faster at rendering graphics. A new M8 motion processor promises accurate fitness tracking -- it can estimate distances -- and there's an on-board barometer for measuring altitude through air pressure. Apple says this will help determine if someone is running up a mountain or along a flat surface, like a road.
The rear cameras on both phones will remain 8 megapixels, which will disappoint some people, although Apple says it has improved the image quality. The cameras now offer new Focus Pixels for phase-detection and autofocus, a feature found on most SLR cameras, and also the Samsung Galaxy S5. The 6 Plus' camera will also offer optical image stabilization. Faster frame rates up to 60fps for 1080p video and 240fps for slo-mo, as well as continuous autofocus, cinematic video stabilization and time-lapse video are possible.
There's a new FaceTime HD camera on the front, with an all-new sensor and a larger f/2.2 aperture that apparently allows in 81 percent more light than its iPhone 5s predecessor.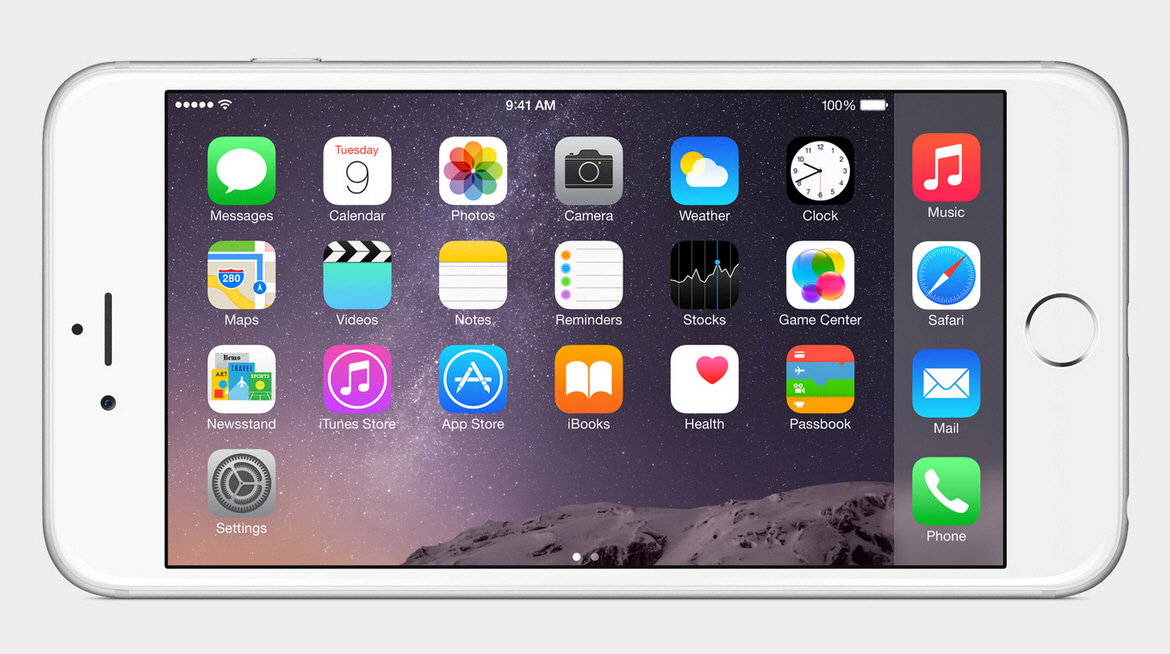 The thing that most people have requested is better battery life, and the new iPhones deliver that. Both devices also offer 802.11ac Wi-Fi support, which promises speeds of up to three times faster than before, and LTE up to 150Mbps, from more than 200 carriers around the world. High-quality voice calls over LTE (VoLTE) as well as Wi-Fi calling is offered (through select carriers, naturally).
Both phones have Apple Pay, a new way to securely pay for physical goods and services in stores or apps. Users just need to hold the device near a contactless reader while keeping a finger on the Touch ID button. No need to unlock the phone or launch an app. This will be available to US customers from next month.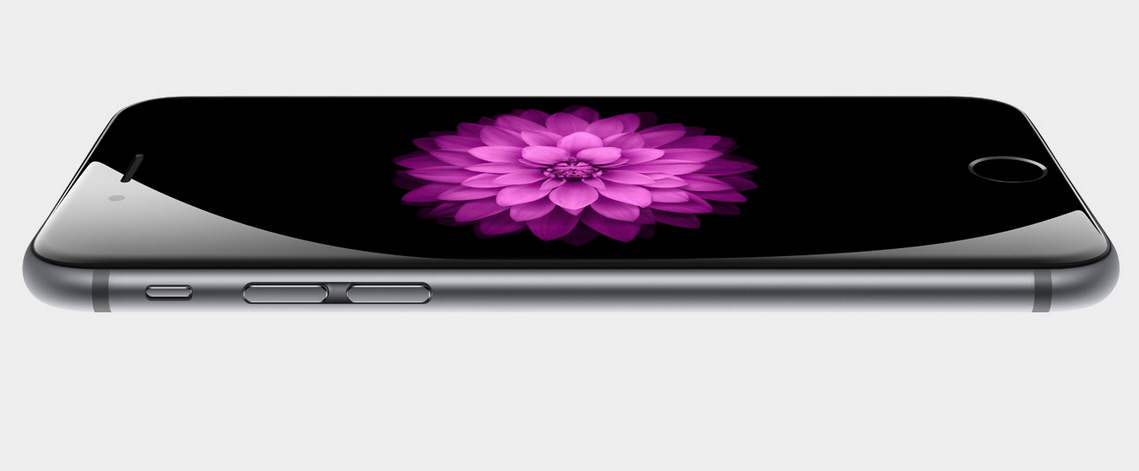 As to prices, 16GB iPhone 6 will cost $199 on contract ($299 for 64GB, $399 for 128GB), while the 16GB iPhone 6 Plus will cost $299 (or $399 for 64GB, $499 for 128GB). The price of the iPhone 5s has been reduced accordingly.
Pre-orders will start on September 12, with availability from September 19. The iPhone 6 will be available in gold, silver and space gray. New leather cases will be available in black, soft pink, olive brown, midnight blue and (RED) for $45 for iPhone 6 and $49 for iPhone 6 Plus. There will also be silicone cases in black, blue, pink, green, white and (RED) for $35 for iPhone 6 and $39 for iPhone 6 Plus.
"iPhone 6 and iPhone 6 Plus are the biggest advancements in iPhone history," said Tim Cook, Apple's CEO. "The iPhone is the most loved smartphone in the world with the highest customer satisfaction in the industry and we are making it much better in every way. Only Apple can combine the best hardware, software and services at this unprecedented level and we think customers are going to love it".