Want Plex? Act now because prices will soon increase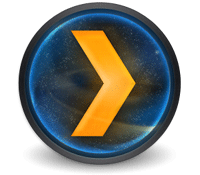 Home theater nuts tend to like Plex -- it's cross-platform compatible, working on Windows HTPC, Amazon Fire TV, Roku and various other platforms. The server software is free, though you'll pay for the client apps; there is also Plex Pass, which requires a higher fee if you care to upgrade.
The pass gives users access to exclusive premium features, such as camera upload, cloud sync, free apps and more. You can currently grab this for $3.99 per month or $29.99 for the annual version.
The service has sent an email to customers which reads, in part, "first, we want to thank all of you for the support and loyalty you have given us over the last few years. We truly have the most amazing and passionate community of media lovers on the planet, and it makes our job an absolute joy".
In the future, fees will rise, though not tremendously. Customers can expect to pay $4.99 per month or $39.99 a year. If you want to pay once and be done, a lifetime subscription is up for grabs at $149.99. However, if you are already a subscriber, then you need not worry.
"If you already have a Plex Pass, rejoice! To show appreciation for your loyalty, the price of your subscription is not increasing (and if you were thinking about upgrading, now is the time). If you don't have a Plex Pass, this is your last chance to subscribe at current rates".
You have until next week to subscribe now and save a bit of money. You can even use PayPal, as the service has added support for this payment service too.