Microsoft releases a new keyboard for Android Wear watches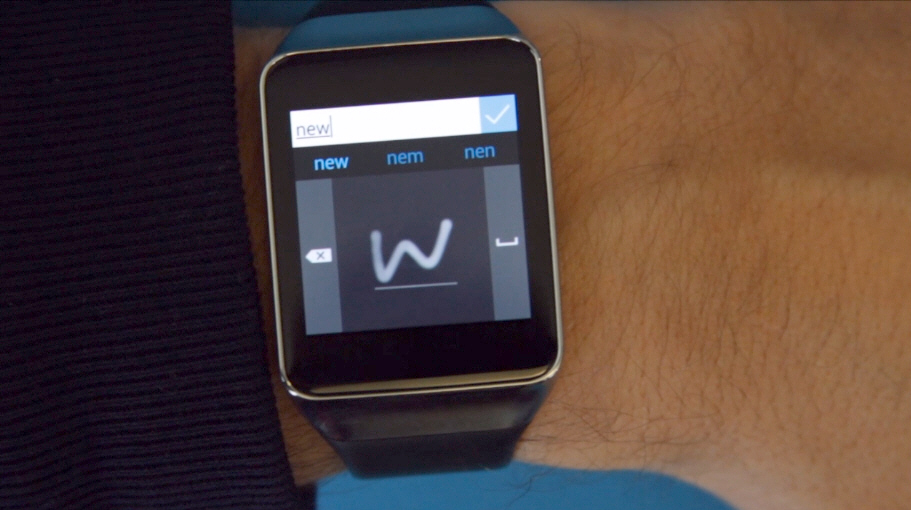 Google's Android Wear is still getting started, having a smattering of devices such as the LG G Watch and Motorola's Moto 360. The wrist wear brings the mobile platform to a small screen, and it's received a lot of attention since the launch.
Microsoft has a history of supporting Android, releasing all of its apps to the rival devices, despite Google's failure to reciprocate. Last month the the company released OneNote for watches and now the software giant is working on Android Wear again, offering a new analog keyboard app for the tiny items.
The company describes it as "a custom keyboard for the Android Wear platform that lets users enter text by drawing handwritten letters on the watch face".
Because it's so early in development, this is not yet a store app, so you'll need to sideload the prototype keyboard. Microsoft points out that "It has been tested only on the Samsung Gear Live (square, 320x320 pixels) and the Moto 360 (round, 320x290 pixels). The 280x280 resolution or upcoming round watches are not supported at this time".
Microsoft also answers a question it claims it was receiving from early testers -- "a number of readers have asked us whether this method is identical to Palm's Graffiti. It is not. The key difference is that we let users write normal English letters, whereas Graffiti requires users to learn a custom gesture for each character".
There are a few things you'll need to note about this offering -- first, it's only a prototype for now. Second, it's only available for square screens and the Moto 360 (which has a bug) right now. Bear it mind it's only version 0.1, so don't expect miracles from the app. The keyboard will work with a 320x320 screen resolution. You can grab it by following this link. It comes as a ZIP file and installation instructions are included under a file named HowToInstall.txt. The download is just over 5MB. You can also get more information by visiting Microsoft Research.