Opera 25 arrives, finally adds full bookmark support, redesigns Start page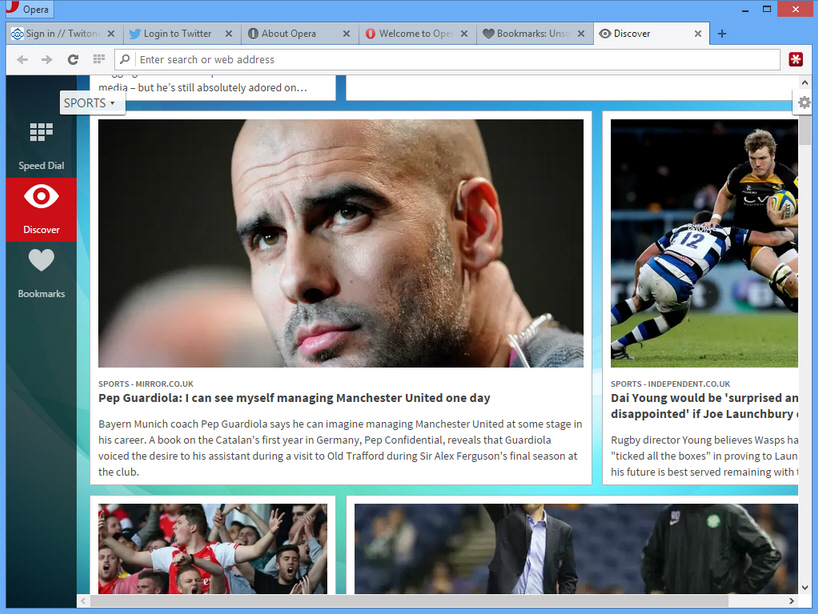 Norwegian browser developer Opera has released Opera 25 FINAL, a landmark release of its web browser. The headline new feature is support for bookmarks.
The feature -- long overdue -- attempts to steal a march on Opera's rivals by providing thumbnail images for each site that's bookmarked. Also new in version 25 is a redesigned Start page and built-in PDF viewer.
Added support for bookmarks has been the number one feature request from disgruntled Opera users since the new Chromium-based version of Opera debuted back in July 2013.
Users can now add bookmarks via the heart button to the right of the main Address bar -- once clicked, users get a choice of images, plus the opportunity to file the bookmark directly into a folder (new or existing).
Existing bookmarks can be accessed from the Bookmark Manager, accessible via the Opera menu or by pressing [Ctrl] + [Shift] + [B]. Users browse by folder using the left-hand pane, with that folder's bookmarks displayed on the right, either as a simple list or as a grid with the associated image used to maximum effect.
At the present time, there is no facility for importing bookmarks from other sources, but Opera is likely to implement this reasonably quickly in a future release.
Other changes in version 25 are note-worthy by themselves too. The Start page has been redesigned to use tiles instead of screenshots -- it's inspired by Coast, Opera's new iOS browser.
Version 25 also debuts a built-in PDF viewer that Opera promises is lightweight and fast, saving users the hassle of switching applications. Another change sees web notifications delivered as normal Windows or Mac notifications.
Version 25 also introduces support for H.264 video and MP3 audio, but there's no sign yet of a stable Linux build -- it's currently in Beta having moved one step closer to final release last month.
Opera 25 FINAL is available now as a freeware download for Windows and Mac. Linux users can road-test Opera 25 Beta, which can also be installed by Windows and Mac users alongside the existing Opera FINAL installation.