Xiaomi is the third-largest smartphone maker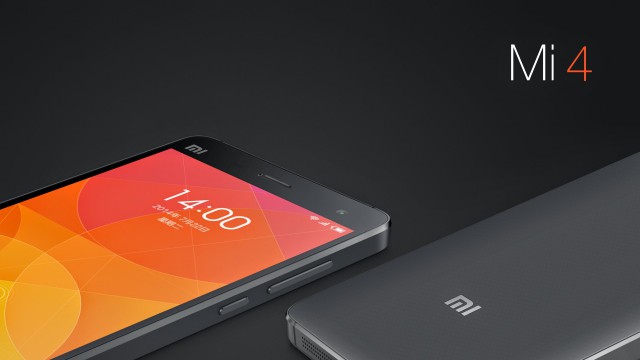 For a manufacturer that has only been selling smartphones for a couple of years now, Xiaomi is doing better than expected. The Chinese company, founded in 2012, became the third-largest smartphone vendor in Q3 2013, surpassing the likes of Lenovo, LG and Huawei. Xiaomi is also closing in fast on Apple, which has enjoyed a comfortable lead, in volumes, over its immediate competition.
Xiaomi's shipments have increased by 211.3 percent year-over-year, to 17.3 million units in the past quarter from just 5.6 million units in Q3 2013. That is more than eight times higher than the market average, of 25.2 percent. Meanwhile, Apple's shipments only grew by a mere 16.1 percent, which is well below the market average, to 39.3 million units from 33.8 million units.
Xiaomi's main market is China, where there is plenty of room for it to grow even further. "Key to its success was the launch of its Mi4 smartphone in August, which was positioned as a high-end alternative to the status quo", notes IDC. Xiaomi is also active in markets around China, where it also has a strong presence. But, in western markets, its devices are nowhere to be found officially, and it will be interesting to see how well they could be received in mature markets like Europe and US.
The leader of the pack, Samsung, saw its shipments decrease by 8.2 percent. The South Korean maker moved 78.1 million units in Q3 2014, down from the 85 million units a year ago. The reasons for the decline are pressure from other manufacturers and "cooling demand" for its premium handsets.
Still, unlike Apple, Samsung will continue to maintain a comfortable lead over the competition in the quarters to come, which should give it plenty of time at the top. That should also translate into plenty of time to recover and then strengthen its position, as it is obvious that Samsung is taking hits from all directions.
Speaking of Apple, IDC notes that Q3 2014 is its best third-quarter yet. "Although the company posted strong results of 10 million units sold during its initial launch weekend, what should not be overlooked is the sustained demand for its older iPhone 5S and 5C models, which comprised the bulk of its volume for the quarter", adds IDC. In the opening weekend, iPhone 6 and iPhone 6 Plus sales were 10 million units, breaking the previous record set by iPhone 5s and iPhone 5c last year. The two are also in high-demand in mature markets, like Europe.
In Q3 2014, IDC estimates that 327.6 million units were shipped. Lenovo and LG complete the top five, with 16.9 and 16.8 million units, respectively. A year ago, smartphone shipments totaled 261.7 million units.