Office apps for iOS now iPhone-friendly, editing is free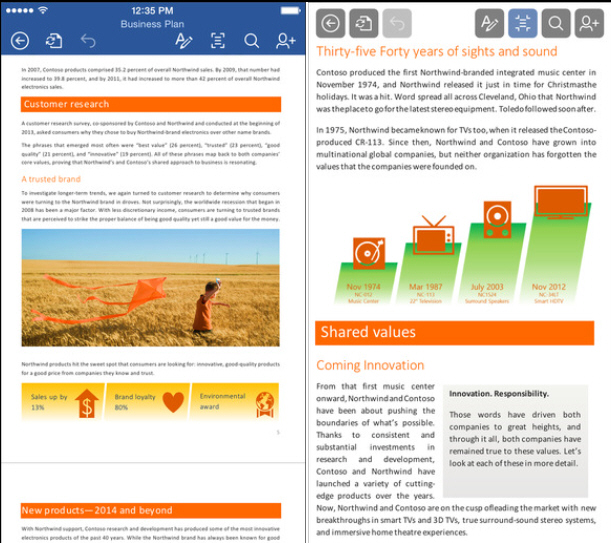 Microsoft has released major updates for its iOS apps, Word 1.2, Excel 1.2 and PowerPoint 1.2.
All three have been redesigned for smaller screens, and run on your iPhone and iPod as well as the iPad.
You're now able to view, create, edit and save documents for free. Some advanced features are reserved for Office 365 subscribers -- pivot tables in Excel, say -- but we can live with that. For now, anyway.
There's also support for opening and saving documents to Dropbox, as well as OneDrive.
The individual apps have gained new features to work better on mobile devices. Word's Reflow View toggles documents between the actual layout and something easier to read; PowerPoint supports pinching to zoom in and see more details.
Charts are another highlight, as new customization options mean you can add or remove titles, legends, axis captions and more.
Word 1.2, Excel 1.2 and PowerPoint 1.2 are available now for iOS 7.1 or later.