Usability survey reveals the most frustrating websites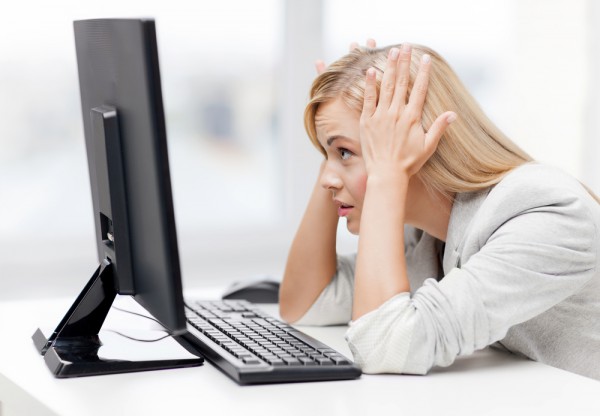 We've all encountered websites that are badly designed or seem to be willfully hard to use and now a new survey reveals the sites which cause the most frustration and are likely to be rapidly abandoned.
Website FAQ technology provider AnswerDash has released the results of its first website survey revealing Comcast.com, IRS.gov and CenturyLink.com as this year's most frustrating websites for US consumers.
Those that get it right are Amazon.com, Facebook.com and Apple.com which yielded the highest scores in terms of website usability among survey respondents.
The survey also shows that we're quick to give up and move on when a site doesn't deliver what we want. Among 18-24-year-olds, 75 percent will abandon a website within two minutes if they can't find what they need. 57 percent of those 55-years or older abandon a website in two minutes or less, with 28 percent indicating that they would spend only 4 minutes trying to accomplish their task on a website before leaving. Across all demographics the average abandonment time is 90 seconds.
"As e-commerce grows, and particularly in the light of the upcoming holiday season, delivering an excellent online user experience is imperative to helping propel consumers along the path to purchase," says AnswerDash CEO Jake Wobbrock. "We conducted this survey to provide companies with actionable insights around website usability, and the results are telling. Companies face a huge opportunity to provide an intuitive online experience by including website support tools, such as Contextual FAQs, that reduce abandonment through improved user experience".
Key findings include that more than half of consumers (59 percent) selected Comcast.com as this year's most frustrating website. While consumers said the IRS and CenturyLink websites were also difficult to use, they both out performed Comcast, at 37 percent and 35 percent disapproval, respectively.
Microsoft's website is more difficult to use than Apple's according to consumers, with 20 percent stating that the Microsoft site is confusing, compared with only 6 percent who get flummoxed by Apple's website.
Of US government sites, the IRS is rated most frustrating, with Healthcare.gov ranked as the easiest, just edging out the Department of Motor Vehicles. In e-commerce Amazon leads the way with over 70 percent of consumers approving its ease of use, Target comes bottom with 16 percent selecting it as the most frustrating site.
Are there any sites you find particularly frustrating? Do let us know.
Image Credit: Syda Productions/Shutterstock