Zoom images online with Power Zoom for Chrome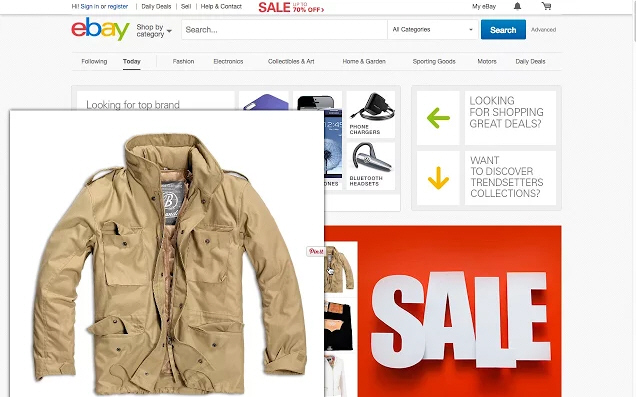 Power Zoom is a Chrome extension which makes it easier to browse thumbnail images online.
There's no clicking, no opening images in a new page or tab, no need to click Back afterwards: just hover your mouse cursor over the thumbnail, the linked full-size image is downloaded, and displayed in a pop-up over the current page. Move your mouse away, it disappears, and you can repeat the process elsewhere.
This does means the "Zoom" name is a little misleading. The addon isn't resizing an existing image, it's downloading a linked larger version. This can take some time -- perhaps a very long time -- so you may need to be patient.
And of course if there is no larger version, or Power Zoom doesn't understand the link (it's buried in the logic of a Flash applet, say) you may not see anything at all.
One immediate problem we noticed is it's easy to trigger accidentally, and for example a larger version of the Google logo was displayed every time we happened to move the mouse over it. Fortunately you can set the extension to work only if you hold down Ctrl, which provides a little more control.
This approach isn't always a good idea. Power Zoom's larger images won't be displayed full-screen, so if you want to see the maximum level of detail then you'll need to left-click an image as usual.
We also noticed that Power Zoom didn't work everywhere. This is no great surprise, as thumbnails can be linked to larger images in many different ways, and the extension does at least support a good range of popular sites: Amazon, eBay, Facebook, Flickr, Google, Twitter, Wikipedia, YouTube and more.
Still, when used in the right place we found Power Zoom worked well, simplifying our workflow and speeding up thumbnail browsing.
You might want to check its privacy policy first, though. Apparently the addon collects browsing history, maybe IP addresses, and can serve ads. We didn't notice the latter, but maybe we weren't using it for long enough. Take a look before you install.