Logitech AnyAngle is a snazzy and versatile case for both the iPad Air 2 and iPad mini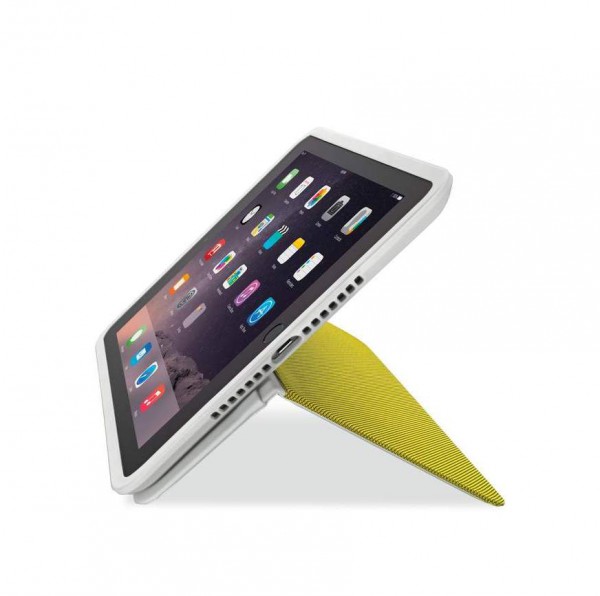 The iPad is a wonderful tablet that people love the world over. Sure, Apple has its detractors, and people tend to focus on the deficiencies of the iPad, but its continued popularity is no fluke; it is enjoyable and useful with a ton of great apps. Unfortunately, the tablet's power is limited by its form factor. In other words, other than Microsoft's Surface line, the average tablet cannot stand on its own or be positioned for comfortable desk typing.
Case manufacturers have enabled some brilliant solutions for making the iPad more versatile, and Logitech has been on the forefront in that regard. In fact, Logitech has garnered quite the praise and respect from the iPad community for its cases and keyboards. Today, Logitech continues this tradition, with the attractive Logitech AnyAngle case. It is compatible with the iPad Air 2 and all models of the iPad mini.
"The Logitech AnyAngle has an integrated hidden hinge that holds your iPad firmly in place at any angle within a 50-degree range, so you can easily adjust your screen for optimum viewing, even if you're stuck in downward dog. The stand folds entirely behind the iPad, for a clean, minimalist look, whether in stand mode or when laid flat for reading", says Logitech.
The manufacturer further explains, "this sleek case also offers a pop of color to your iPad and comes in six unique combinations to suit any style. Our designers drew inspiration from a wide range of spaces and objects -- from airport runways to fashion runways -- to bring you exciting color combinations like traffic light red with Blue Man Group blue".

The hidden hinge is rather genius, as it allows you to select any angle (see it in action in the video below), rather than just a few pre-determined ones like many other cases. Quite frankly, it is reminiscent of the kickstand on the Surface Pro 3. Luckily, you will not have to wait long to buy it; the case will be available this month for a reasonable $59.99.