Ho! Ho! Ho! Google Claus gifting 1TB of Drive storage to new Chromebook buyers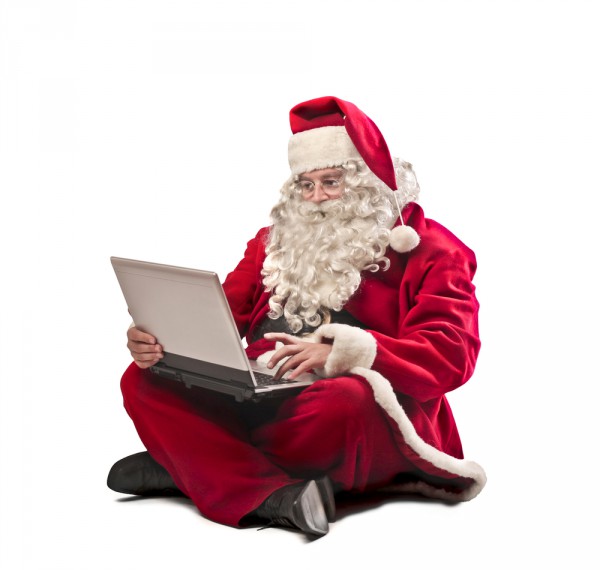 Santa Claus is a great man; he delivers gifts to all of us as a reward for being good. While people have tried to trick me into thinking he isn't real, I refuse to fall for it. Of course he is real! Who else is putting presents under my tree? My mom? I think I would have caught her by now.
As great as Santa Claus is, apparently, Google is looking to get into the gifting game too. You see, the search-giant is giving away 1TB of Google Drive storage for two years. Hell, for many, that is better than a crappy wooden train from Santa Claus! To score the free storage, you only need to buy a new Chromebook.
"Chromebooks make day-to-day computing fast, simple and secure, whether you're searching for a great pumpkin pie recipe or sharing a family photo from Google Drive. And now, as a bonus for the holiday season, new Chromebook buyers can get 1TB of Google Drive storage for two years -- a $240 value -- absolutely free", says Alex Vogenthaler, Group Product Manager, Google.
Vogenthaler further explains, "that's enough space to keep more than 100,000 awkward holiday sweater pics safe and shareable in Drive. With that much free storage, you can use your Chromebook for work, play and pretty much everything else you'll do this holiday season".
If you want the free storage, all you have to do is buy a Chromebook before January 1, 2015. This makes it absolutely perfect for the holiday season. Whether you give a Chromebook to a friend or family member as a gift, or Santa puts one under your tree, you can rest easy knowing that you will have plenty of storage space for all of your holiday photos and more.
Will you buy a Chromebook this holiday season? Tell me in the comments.
Photo Credit:  Ollyy / Shutterstock