Frank Lantz -- Director of Logitech's 'Together We Game' project [Q&A]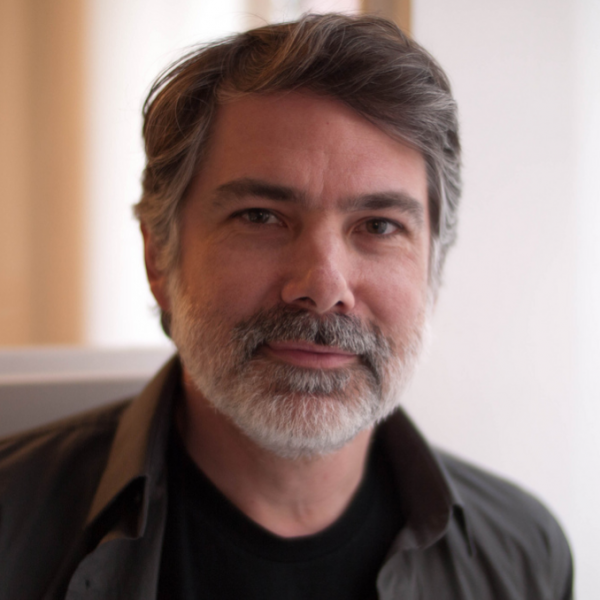 Video games are currently a wildly popular entertainment medium for all ages, but earlier perceptions were that they are only for children. You see, in the early days of video games, they were viewed as somewhat of a toy; appropriate for young people. Guess what happened? Those children and teens grew up, but they did not grow out of playing the games. More importantly, some of them grew up to become game developers.
Sadly, not all of us could become developers -- the world needed boring and mindless jobs to be filled too. With that said, earlier this year, Logitech launched 'Together We Game' -- a crowdsourced video game project, where anyone on the internet can contribute and vote on ideas for the development of a tower defense video game. In other words, for those of us that never got to make our own game, Logitech is empowering us to get involved with one. BetaNews recently had the opportunity to ask Frank Lantz, director of the project, some questions.
BN: Tell me about your background in computers and programming.
FL: I've been a game designer for almost 20 years, and have been teaching game design for most of that time. Most of my work has been around experimental games, coming up with new kinds of gameplay, new types of experiences. I did a lot of work in real-world gaming, in games that took place in public space, games that blended the real and the virtual, games that involved large-scale social interaction. I started a studio; we ended up working on Facebook games and eventually got acquired by a big social game company. One of our best-known games is an iPhone game called Drop7, that's probably my biggest claim to fame.
BN: How did you become involved with Logitech and Together We Game?
FL: Logitech had the idea to do a big crowd-sourced game project, and they reached out to me to help guide the project, and to Nik Mikros and Tiny Mantis to lead the actual development.
BN: What will determine if the project is a success?
FL: For me, the most important thing is that the process is genuinely open and inclusive, that it's fun and interesting for everyone involved. Secondly, we're hoping the final game turns out good. We want it to be accessible, easy to play, but also deep, something worth spending some time with. And we want it to have some interesting and original ideas that reflect the experimental design process and the creativity of the individual people involved.
BN: How has the response been from the gaming community?
FL: Great, they've been very enthusiastic.
BN: Did you get a lot of feedback during voting?
FL: Since launch, we've had more than 11,000 votes and 220 contributors to our subreddit, thus far. Voting opens up each time we begin a new phase of design, which happens weekly.  We've also hosted Google Hangouts and reddit AMAs to open up conversation at key phases along the way.  Some people regularly contribute and others chime in here and there, so I would say that we have a central, hardcore group of about 200 people and then a few thousand others who are more casually involved.
BN: Are you happy that it ended up being tower defense?
FL: Tower defense is a great genre because it can be very simple and accessible, and at the same time it can have some genuinely deep, challenging gameplay. That's important for us because we want the final game to be easy to play and broadly accessible, but also interesting and compelling.
BN: What was the biggest hurdle that you encountered?
FL: One of the problems is fitting the open-ended, chaotic, organic process of game design into a more regular structure to allow for ongoing community input.
BN: In what ways did Logitech support the project?
FL: Logitech has provided the platform and resources to create the game, helped set up and organize the overall structure, run the voting, that sort of thing.
BN: When should the game be complete? Will it continue to get updates after release?
FL: The current plan is to release the game in January 2015, and keep voting and feedback lines open on reddit after the game goes live.  We want to continue to engage the gaming community, get reactions and feedback.
BN: On which platforms will the game be made available?
FL: The game will be available for iOS, and potentially for Android at a later date.
BN: Will the project be released as open source?
FL: We haven't decided yet.
BN: Will beginners be able to enjoy the game?
FL: Yes, absolutely. As I mentioned earlier, we want it to be both accessible and deep.
BN: What is your favorite video game of all time?
FL: Rhythm Tengoku.
BN: Would you ever do a crowdsourced video game again?
FL: I don't know, let's put it to a vote!
BN: Do you hope to work with Logitech again?
FL: Sure. I love that a large global brand like Logitech is willing to try something kind of weird and risky. They've been a great collaborator. They let me and the team at Tiny Mantis engage directly with the community and trusted our direction. I'd definitely work with Logitech again in the future.
Photo Credit: Kevin Cancienne