Amazon deal -- grab a Fire HD 6 and get a bonus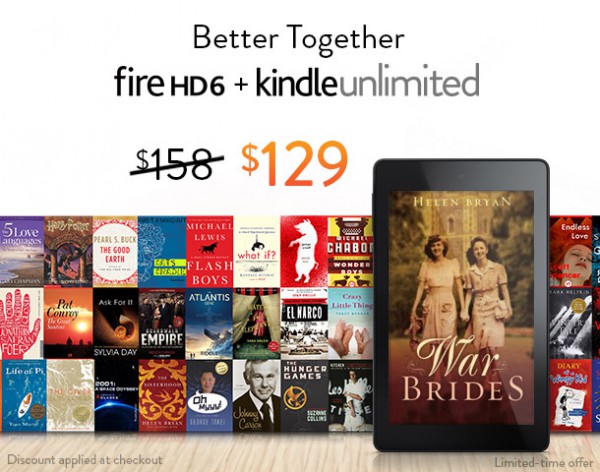 Amazon recently released new devices, including Fire tablets and Kindle readers. But with the holiday shopping season now upon us, it's time for deals. The retailer is responding with multiple ones, some already being available on the site.
This one is a bit different, though. The online store wishes for you to purchase its new Fire HD 6 tablet, and to entice you, the pot is sweetened.
If you grab the tablet now (though it's called a Black Friday deal) then you can also get six months free of Kindle Unlimited, which is generally priced at $9.99 per month.
The 6-inch device has 8 GB of storage and also has front and rear cameras. It runs Amazon's highly customized version of Android, which seems like a completely different operating system, but not in a bad way.
You can grab this deal from the retailer for $129. Other deals on Amazon products are coming this Black Friday, and some are already available -- the holiday shopping season seems to start earlier each year. We'll have a full list of the the products coming soon.