Best Windows 8 apps this week

One-hundred and nine in a series. Welcome to this week's overview of the best apps and games released for Windows 8 in the last seven days.
This week has seen several new game releases but not a single app release of note. Notable games include Pastry Paradise, a match-3 type of game that introduces several new elements to the genre and Brave Furries, a great looking and playing puzzle game.
As always, if I missed an app or game that has been released this week that you believe is particularly good, let me know in the comments below or notify me via email instead.
Red Stripe Deals
This week's selection of apps and games that have been discounted by at least 50 percent.
Shark Dash!, a physics-based puzzle game for $0.99
Machinarium, an adventure game for $0.99
Chaos Control, a task manager and to-do list app for $3.99
Recipe Keeper Pro, a recipe management app for $1.99
Reading Trainer, reading speed improvement app for $1.49
Princess Isabella: A Witch's Curse (Full), a "find in picture" adventure game for 1.49
Best app of the week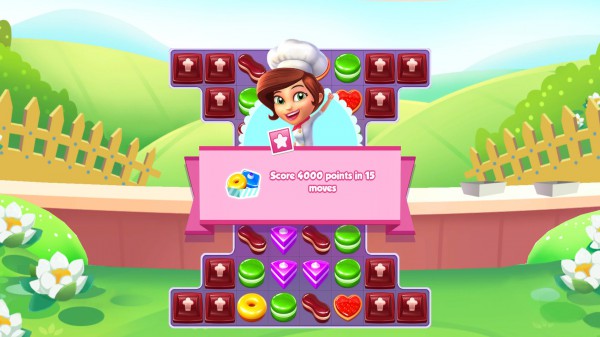 Pastry Paradise is a well done match-3 type of game that introduces one new element to the game type. In addition to swapping elements vertically or horizontally, you can also swap them diagonally.
That's not the only change though that it brings to the table. You battle against computer controlled players at times trying to swap a certain number of tiles to your color before the opponent does so.
This introduces a new element of strategy to the game that can be challenging at times.
The game is well done and thoughtfully designed, and if you like match-three types of games you will certainly enjoy this one as well.
Other apps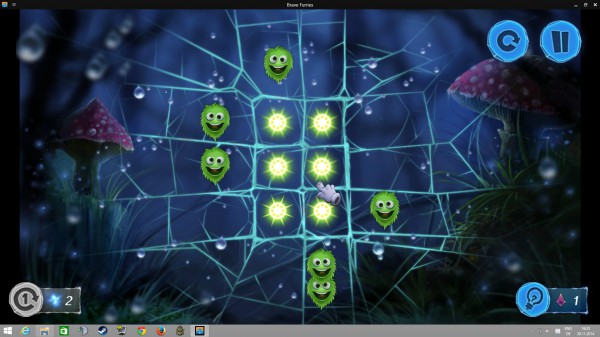 A smart puzzle game in which you complete challenges to proceed in the game.
It is your task to collect all the stars in each level by selecting furries to jump on them.
They do jumps in a straight line only which means that you have to find the right order of selecting furries to catch all the stars in a level.
Later stages introduce different colors and other elements that increase the difficulty level.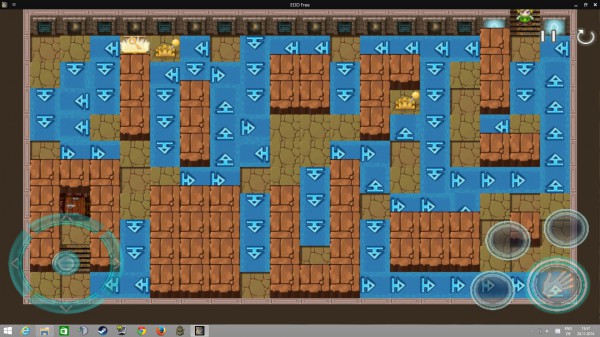 Eyes of the Dungeons Free is a challenging puzzle game in which you try to reach the next level by opening the trap door of the current one using the key that is somewhere on the level.
You encounter switches and one-way tiles on each level and it gets increasingly difficult to get to the exit after a couple of introductory levels.
The game is optimized for touch-based devices but you can play it with the keyboard as well using the arrow keys for movement and WASD for interaction with the environment.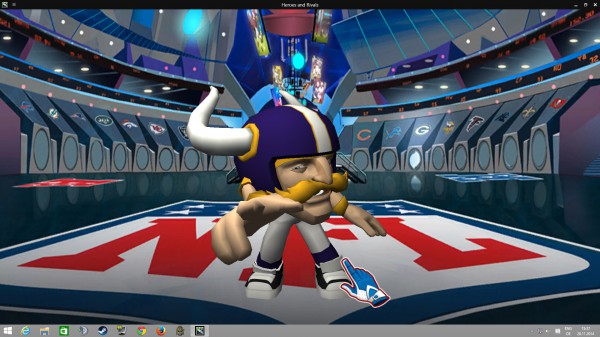 NFL Rush Heroes and Rivals is part simulation part mini-game series.
You build and equip your avatar and other team players in the simulation part after you select your favorite NFL Team.
The mini-games are simple but fun to play. Breakaway is a running game in which you dodge, jump and avoid obstacles as well as the opposing player trying to catch you.
You can play against rivals too but instead of playing on your own you are selecting strategies for the team and optional power-ups.
NFL Rush Heroes and Rivals is a fun game that football fans may like even though it is not a deep game by any means.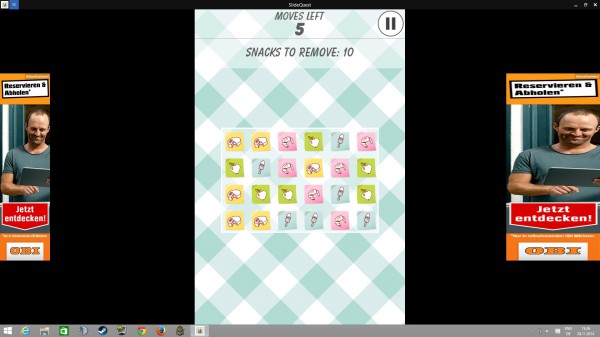 Slide Quest is a match-3 type of game that plays in a similar style to the all-popular Candy Crush Saga, but instead of swapping two pieces on the board you slide rows or columns instead to find matches.
It uses touch-based controls which means that you cannot play it with mouse and keyboard.
The game is packed with 500 levels with varying objectives for you to play through.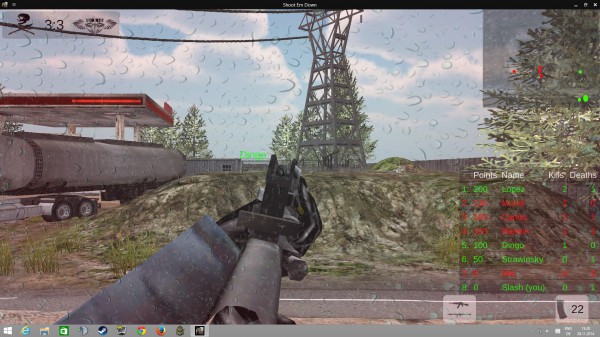 Join the terrorist or counter-terrorist side in this action packed single-player game reminiscent of Counter-Strike.
At the beginning of the game you choose which map you want to play and which  of the 17 weapons you want to carry with you.
The game's keyboard and mouse controls are rather wonky as it does not use the standard WASD for movement but AS and D.
Graphics are quite nice for a game of its kind but it lacks the multi-player excitement and variety of PC games like Counter-Strike Go.