Spanning offers new backup solution for Office 365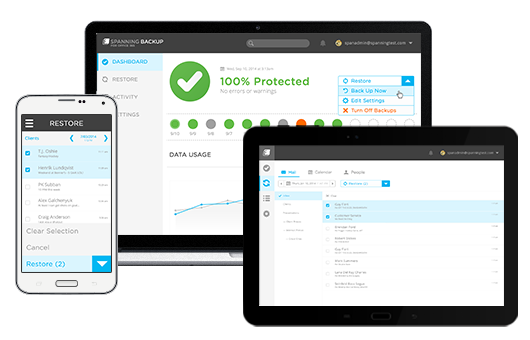 As more and more data gets moved to the cloud it's easy to forget that it still needs to be protected against corruption and loss.
Cloud backup specialist Spanning has a new solution for Office 365 users with the launch of an enterprise grade cloud-to-cloud backup solution. It's aimed at bringing the same application-centric focus and backup and restore expertise to Office 365 that it already has for Google Apps and Salesforce solutions.
"We are seeing a rapid adoption of and migration to Office 365, and we are also seeing data protection for cloud application data becoming more important than ever," says Jeff Erramouspe, CEO of Spanning. "A mobile and collaborative work environment opens the door for increased user error and other data issues. As Microsoft customers move to the cloud in droves, they now can do so without worry, knowing they can implement the industry's most trusted cloud-to-cloud backup to ensure they are fully protected from data loss and are compliant with industry regulations and requirements".
Spanning Backup for Office 365 enables IT administrators and end users to quickly and easily find and restore lost data from any point in time, from any device. Features include Automated daily and on-demand backups of Mail, Calendar, and Contacts. Point-in-time backups let administrators and end users search, view and directly restore any previous version of the data. Cross-user data restore makes it easy to restore data from one Office 365 account into another, useful when employees leave or change roles.
There are multiple layers of operational and physical security to ensure the integrity and safety of data, including 256-bit encryption, SSAE 16 compliance, intrusion detection and compartmentalized access. Pricing is on a simple single rate, per user, per year, no matter how much data is stored.
The product will be generally available in the first half of 2015 but in the meantime Office 365 users can sign up for early access via a beta program.