Best Windows 8 apps this week

One-hundred and nine in a series. Welcome to this week's overview of the best apps and games released for Windows 8 in the last seven days.
Microsoft sent out invites yesterday for an event in January where it will talk about the next chapter of the Windows 10 operating system. Check out Wayne's post for information on the event.
Several great apps and games have been released this week including the football manager NFL Showdown, the Snapdeal Shopping application, and a couple of Hasbro boardgame remakes that include Scrabble and Risk.
As always, if I missed an app or game that has been released this week that you believe is particularly good, let me know in the comments below or notify me via email instead.
Discounts
Red Stripe Deals are not featured in Windows Store at the time of writing. It is not clear if this is temporary or not.
The following apps and games are discounted currently.
Best release of the week
NFL Showndown: Football Manager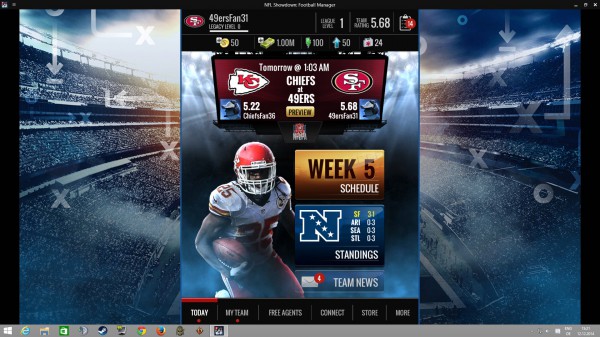 NFL Showdown is a manager game in which you create and manage your own dream football team.
It is an officially licensed which means that it features real team and player information.
Once you have selected your favorite team, you control all major areas including training, games, free agents, roster changes and strategies.
NFL Showdown features a solo mode and multiplayer. It is for instance possible to complete in a head to head match online.
Other releases
RISK - The Game of Global Domination ($4.99, free trial available)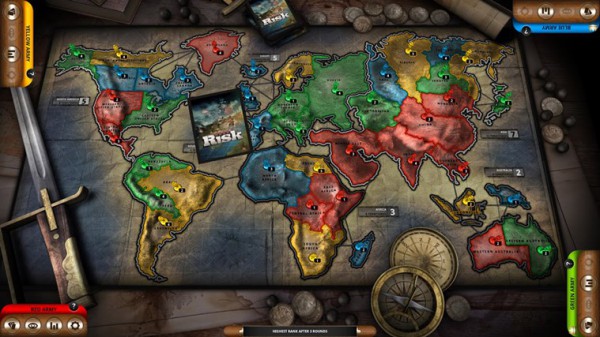 RISK -- The Game of Global Domination brings the classic board game to the Windows platform.
Play against up to three computer or human opponents in your quest to conquer the world or reach specific victory goals first.
Players take turns, add new units to controlled territories, attack enemy territories and move troops around in the end.
The game supports touch-based devices and mouse/keyboard controls as well as three game modes and several rule variations that you can configure prior to starting the game.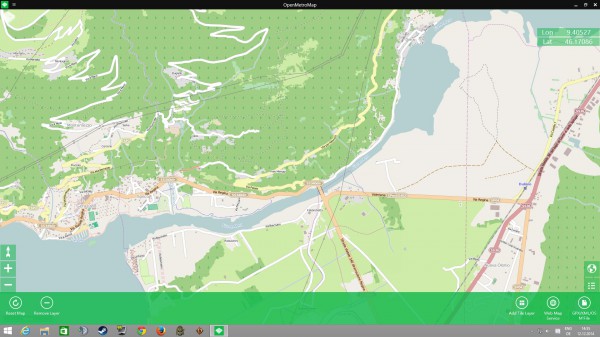 The free mapping application for Windows supports gpx, kml and osm files that you can load to display contents as layers on the map.
Besides that, it allows you to load Web Map Service and Tile Based Maps as well which are also displayed as layers on the map.
Other supported features include locating your current position and finding places of interest on the map.
Scrabble - The Classic Word Game ($4.99, free trial available)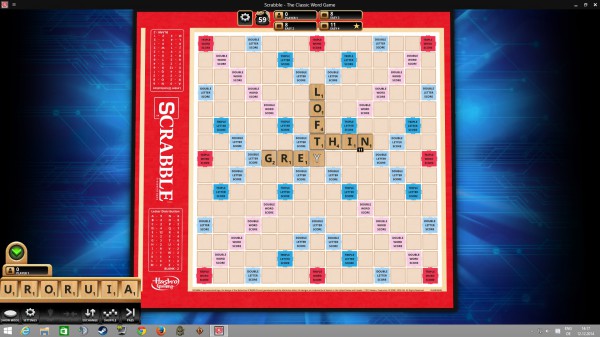 The official version of the boardgame for Windows is a faithful adaption of the classic word game.
You can play against up to three human or computer opponents in hot seat mode.
Arrange and place letters on the board using the game's touch controls or use classic mouse and keyboard controls instead.
New players can play a tutorial and enable kids mode in the first couple of games to make things easier.
Snowboard Party ($1.99, no trial)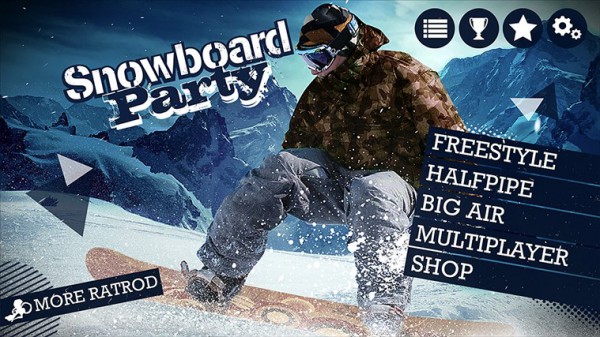 Snowboard Party is a great looking winter sports game in which you can participate in freestyle, big air and halfpipe events.
The game features different snowboarders and customization options that allow you to change gear and boards.
You can play the game alone or challenge friends to battles.
Snowboard Party supports the Xbox game controller.
Brain Guzzler ($1.99, free trial available)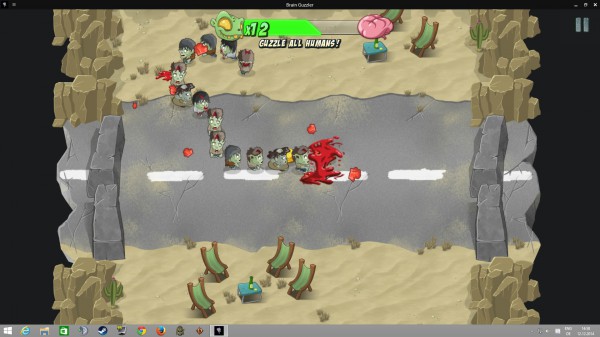 Brain Guzzler plays a bit like the classic arcade game Snake only you are not moving a snake around but a growing horde of zombies.
The task of the game is simple: infect humans in each level to add them to your zombie horde. Once you have managed to infect a certain amount you proceed to the next level.
One of the main challenges of the game is to avoid obstacles in each level as you can do so only that much before you see the game over sign.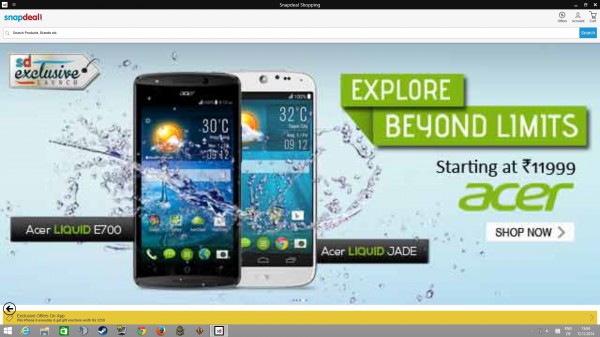 Snapdeal, one of India's largest shopping sites, is now also available as an application for Windows.
It features a search that you can use to find items of interest and options to make purchases directly from within the app.
One thing that is not so great is the quality of product shots on the frontpage as they appear grainy on HD devices.
The Game of Life ($4.99, free trial available)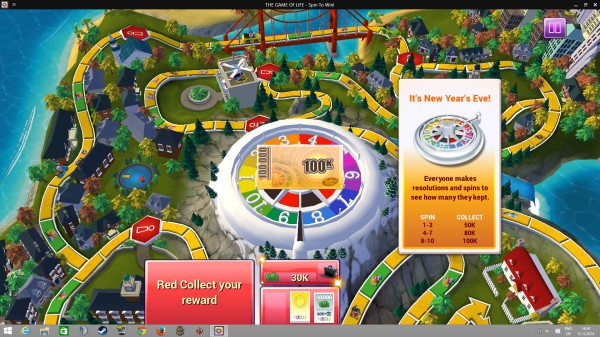 Game of Life is a classic Hasbro boardgame in which players go through all stages of life from career selection over marriage to retirement.
Players spin the wheel to move forward on the board and can select different paths at times.
The game can be played against up to three human and computer opponents.
It supports touch-based controls and mouse/keyboard as well.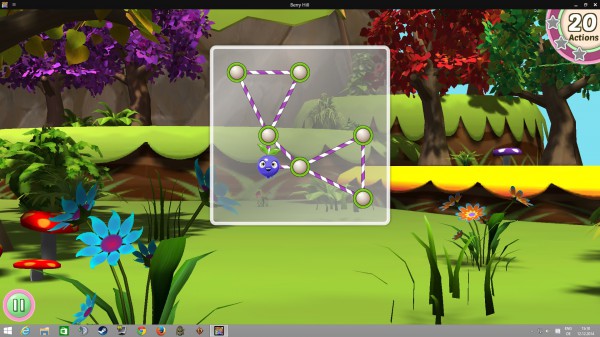 Berry Hill is an addictive puzzle game in which you have to collect all berries in a level to proceed.
Each level displays a set amount of starting berries and locations you can move them to. If you move a berry it will automatically move to each place its current location is connected to.
If a berry of the same color is in that location it will be a match and removed from the board. If no berry is in the location it will be placed there.
Berry Hill is a fun game that becomes increasingly difficult in later stages.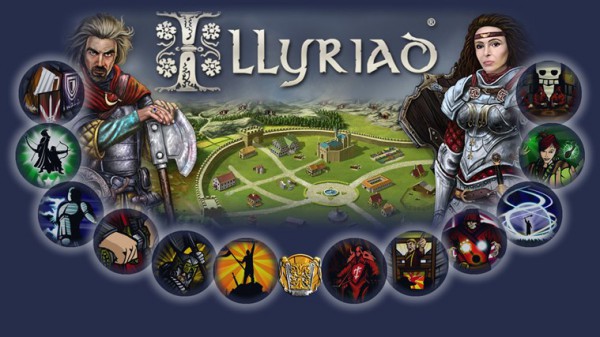 Illyriad is a free strategy MMO game that started out as a browser-based game but is now also available on other platforms including Windows.
You build a fantasy empire in the game, hire troops, construct buildings, wage ware and use diplomacy to forge alliances.