Microsoft opens up improved Sway Preview to everyone -- no more waiting list!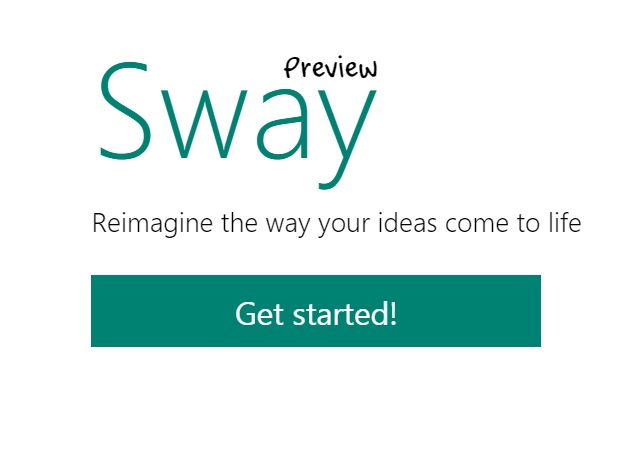 It has been a few weeks since Microsoft introduced us to the latest addition to the Office family -- Sway. In fact, as Microsoft points out, the preview was unveiled 10 weeks ago. While the initial preview required anyone interested to join a waiting list, now it's possible to get in on the action straight away; and it seems there has already been great interest in the product.
Microsoft says that there have been 175,000 requests to access the Sway Preview, and the Sway.com website has received over one million visitors. Now anyone with a Microsoft account is able to try out the data collection and presentation tool and check out a batch of new features.
The new Microsoft remains all ears, and there have already been a number of changes to Sway in response to feedback from people who got into the preview early on. Undo and redo might seem like obvious tools to include, but Microsoft explains that feedback from users led to them being introduced faster because of the importance people placed on them. Many of the other changes are focused on text editing.
It's now possible to edit text directly on a Sway canvas, and bullets and numbering are now also included. We've already been told that Sway is a way to "reimagine how your ideas come to life" and it's likely that this will involve several changes of mind when putting together a canvas. Updates have made it easier to re-order a section using drag and drop. Other new features include PDF import, an improved color picker and wider availability of the iPhone version of Sway.
If you're interested in checking out the tool for yourself, sign up for the Sway Preview for instant access.