BlackBerry launches the Classic -- a smartphone with an old-school keyboard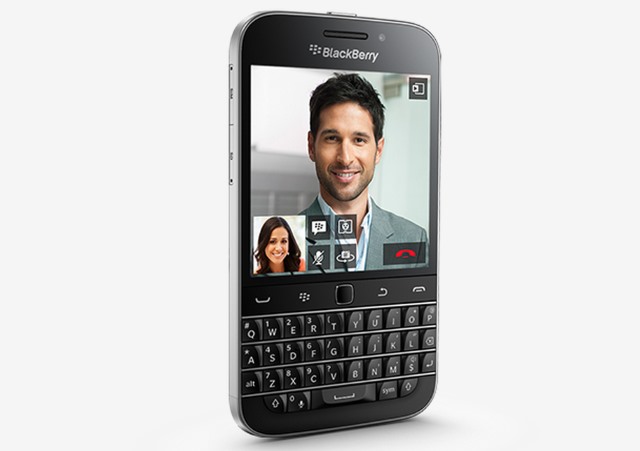 BlackBerry is not a company that's afraid to do things a little differently, and this is something that's perfectly demonstrated by its latest release. Rather than eschewing the physical keyboard like most smartphones, the BlackBerry Classic embraces it. The square 720 x 720 screen is comparable to that of the BlackBerry Passport, but stands out from mainstream handsets due to its size -- just 3.5 inches -- and unusual aspect ratio.
The look of the handset might be a little dated, and the specs are also something of a blast from the past. Powered by a Qualcomm Snapdragon S4 Plus dual-core processor, the phone has 2GB of RAM, 16GB of storage, an 8MP rear camera, and a 2MP front shooter. And it can be yours for $449 unlocked.
While this may not seem like the most exciting smartphone out there it is important to remember that it is not supposed to be. This is a workhorse of a phone, designed primarily with emailing and web browsing in mind: anything else is just icing as far as BlackBerry is concerned.
With a claimed 22 hours of battery life, the Classic is a phone that BlackBerry clearly wants to last through the day. Speaking about the new device, BlackBerry CEO John Chen said:
We listened closely to our customers' feedback to ensure we are delivering the technologies to power them through their day – and that feedback led directly to the development of BlackBerry Classic. BlackBerry Classic is the powerful communications tool that many BlackBerry Bold and Curve users have been waiting for. It's the secure device that feels familiar in their hands, with the added performance and agility they need to be competitive in today's busy world.
The Classic runs BlackBerry 10, and includes the Amazon Appstore for access to a wealth of Android apps, as well as BlackBerry World for other apps. The phone is available from today on a contract with a number of providers, or you can buy it unlocked from BlackBerry or Amazon for $449.
BlackBerry has produced a video to show off the Classic: