Get a classic Start menu in Windows 10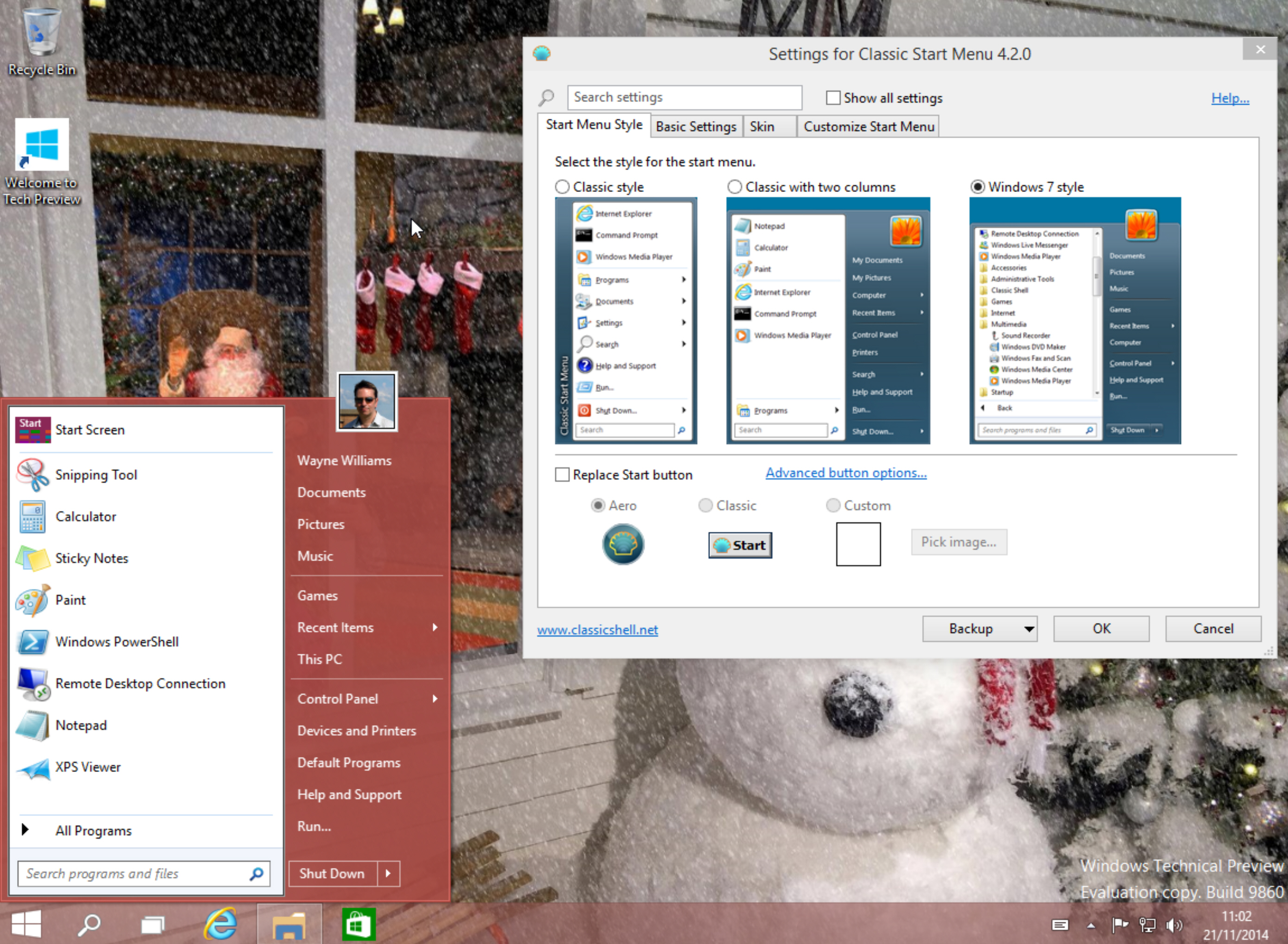 Windows 10 is very much a work in progress, but one feature that's definitely going to be around in the final release is the Start menu. Microsoft has done a clever job of blending the traditional Start menu with the divisive Start screen found in Windows 8.x. I'm a big fan of this approach, and the menu is customizable too, so if you really, really hate the tiles, you can turn them off.
However, for some people nothing less than a classic Windows 7 style Start menu is going to be acceptable. If you count yourself in that number, the good news is you can now get a traditional Start menu in Windows 10 thanks to Classic Shell.
Beta 4.2.0 has a short list of improvements, including better Windows 10 support. This means you can now use it in the Technical Preview to replace the built-in Windows Start menu with one of those offered in Classic Shell. You can choose from Classic Style, Classic with Two Columns, and Windows 7 Style.
When installed it replaces the Start menu but keeps the Windows 10 Start button, although you can change that to something else if you wish.
Classic Shell is highly customizable, and the beta release gains a new Windows 10 Settings tab, but at the moment the options offered appear identical to those found in the Windows 8 version.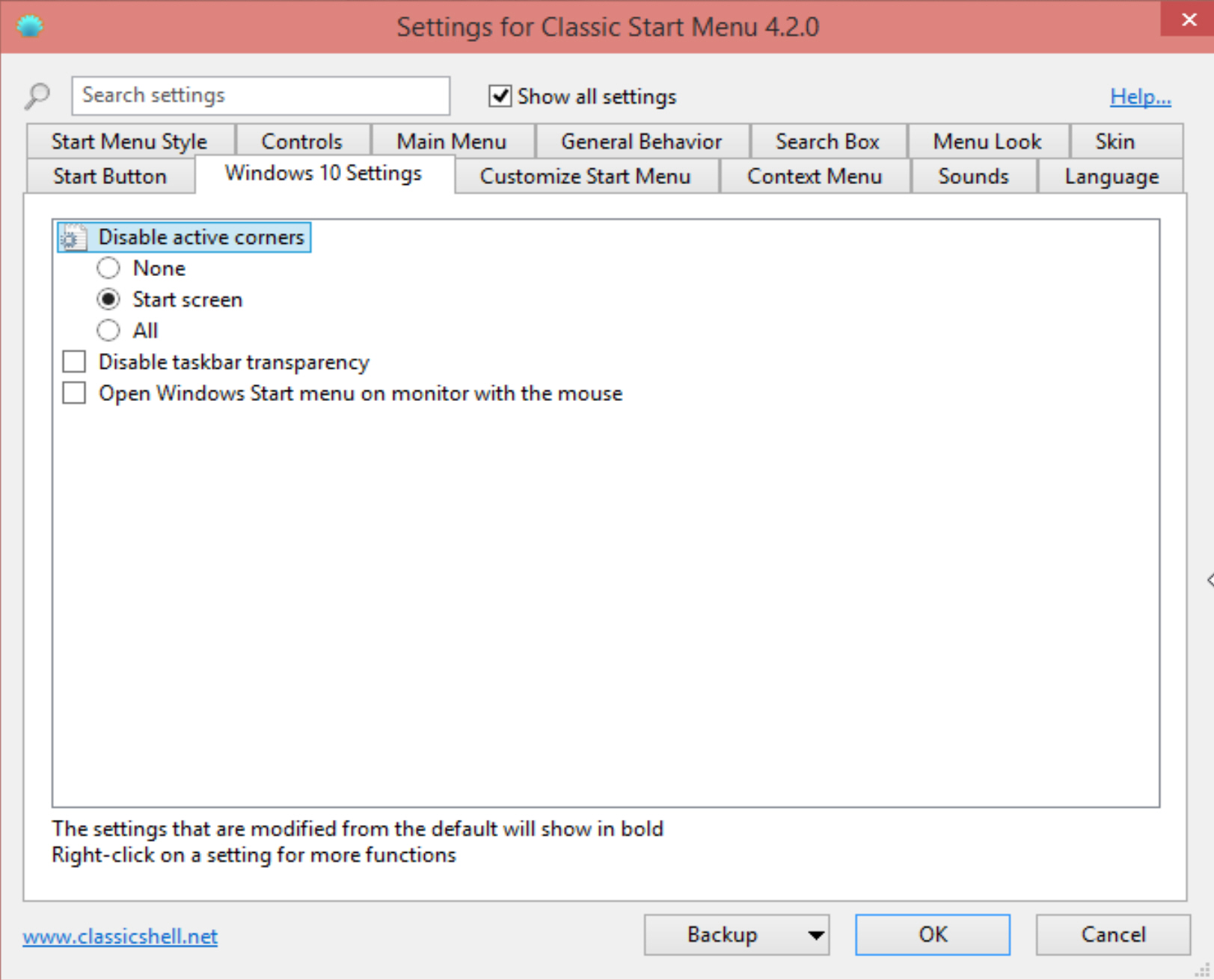 What's your view of the Windows 10 Start menu? Do you like what Microsoft has done, or do you prefer the Classic Shell choices?