Krispy Kreme wants customers to talk to strangers using Google Hangouts on Chromebooks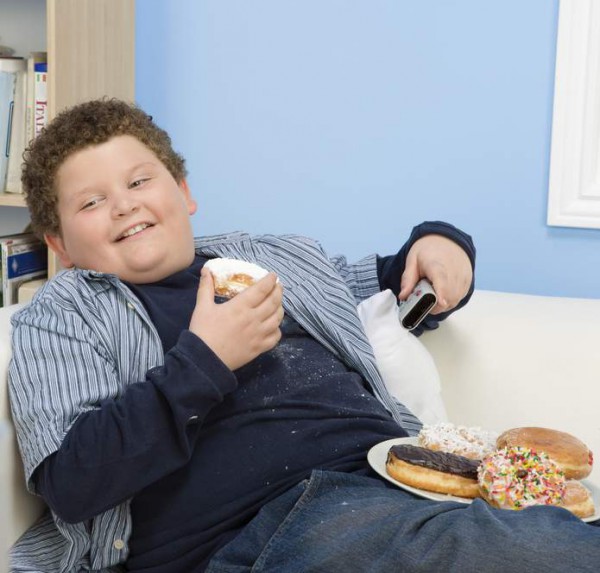 As a fat guy, I love doughnuts; it's like its in my DNA. If the detectives on Law and Order took a sample of my blood, and looked under a microscope, they would see sprinkles and frosting swimming around with the platelets and stuff. If they were hunting for a robbery suspect called the Doughnut Bandit, I'd likely be guilty. They could probably follow the trail of powdered sugar from the crime scene to my house.
Truth be told, I do not discriminate either; all doughnut brands are welcome -- Entenmann's, Dunkin Donuts and Krispy Kreme to name a few. Today however, one of those companies, Krispy Kreme, turns to Google for its newest tech need. You see, the doughnut pusher is now using Chromebooks in its stores. The usage is odd though, as the company wants its customers to talk to strangers over Hangouts.
"The Joy Goes Around Holiday campaign is an interactive in-shop experience that allows our guests at participating locations around the world to toast to the holidays through customized Krispy Kreme Hangouts. We are also creating video of customers getting into the holiday spirit that they can then share with others over social media channels", says Lafeea Watson, Public Relations Manager, Krispy Kreme.
Watson further explains, "we decided to use Chromebooks, because they are easy to set up, secure and scalable. They offer remote management via the Chrome management console, which means an IT admin in one office can set them all up regardless of where they were located. That leaves staff in the stores free to focus on serving customers food and beverages instead of doing IT support. We also wanted to make sure the Chromebooks were used just for these Hangouts, and not visiting websites that could be malicious. Chromebooks allows us to control and limit their use. The combination is highly scalable; it can be used in any number of locations to build a collective brand experience. It's fun to have a face-to-face conversation with someone on the other side of the world with just a few clicks".
OK, so let's review. You walk into a Krispy Kreme to order a sugar-filled treat, and you are probably embarrassed about that. You should be at the gym, but you ended up in a doughnut shop -- sure, fine. So, as you are there, you see a Chromebook. You walk up to it, and you can see a fellow Krispy Kreme customer somewhere across the globe. You smile, say hi, and maybe you both speak the same language. Sadly, you will get a glimpse of your out-of-shape body and round face on the screen. At this point, you probably walk to the counter and order more doughnuts so you can eat your emotions. Yay?

All joking -- or brutal honesty -- aside, for this endeavor, a Chromebook is a smart choice. There is little maintenance and it should prove to be a fairly fool-proof setup. Still, I am not sure that customers will flock to use them for this application.
Do you want to communicate with strangers over Google Hangouts in a doughnut shop? Tell me in the comments.
Photo Credit: bikeriderlondon  / Shutterstock