Big Ass Fans partners with Jawbone to prevent you waking up freezing and exhausted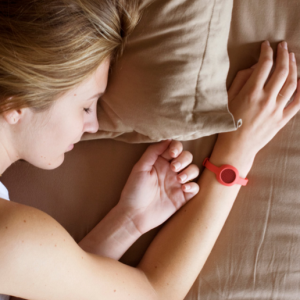 When people think of smart homes, they usually think of smart lighting, heat and air-conditioning. While people may think of fans as old-school, I still use them, despite having central air. Why? It can save energy, as sometimes it doesn't make financial sense to cool an entire house.
As a fan of fans (pun intended), I had one installed directly over my bed. This way, I can open some windows, get a nice breeze going, and turn on the ceiling fan to cool myself while sleeping. Unfortunately, my ceiling fan is not of the smart variety, so I sometimes wake up shivering, as the fan is making me too cold. Today, Big Ass Fans announces a partnership with Jawbone, to put an end to waking up cold from a fan, while also improving your quality of sleep.
"The bedroom is the most popular place to install a ceiling fan. Of the nearly 300 million fans in American homes today, most don't really do much to help you sleep better. You understand your room gets cooler at night, but the average fan doesn't -- it just keeps spinning away, making your room feel colder and colder until you wake up, freezing, at 4 in the morning", says Big Ass Fans.
The comically-named fan company further explains, "the Haiku with SenseME smart ceiling fan, which automates comfort with its on-board computer and environmental sensors, now connects to UP by Jawbone fitness trackers, wearable devices that make it easy to monitor and understand your sleep patterns. Place your UP fitness tracker into sleep mode directly on the tracker or through the UP App when you go to bed, and Haiku with SenseME also enters Sleep mode. As UP tracks the quality and duration of your sleep, Haiku with SenseME is monitoring the room around you, adjusting speed automatically for consistent, all-night comfort. Haiku slows down as the temperature drops overnight, so you'll never again wake up freezing at 4am".

While the solution is rather genius, it does require some very specialized hardware -- a Big Ass Fan and a Jawbone UP. While buying a new fitness tracker is a reasonably achievable task, buying and installing a new ceiling fan is not. With that said, sleep is extremely important for your health, and how can you put a price tag on that? In other words, of all the things you can spend your excess money on, nothing is more sensible than your mind, soul and body.
Do you run a ceiling fan when you sleep? Tell me in the comments.